'Lost in London' to be first movie live streamed to theaters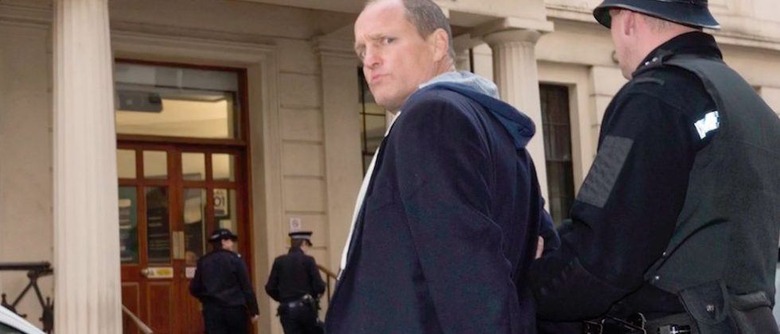 The idea of using traditional movie theaters to broadcast showings of stage plays or live stream events and presentations from other locations isn't new, but what hasn't been done is live streaming an actual movie as it's filmed. That will change on January 19th, with the release of a new experiment from actor Woody Harrelson called "Lost in London Live."
In addition to starring in, Harrelson takes on the roles of writing and directing Lost in London, which is inspired by the 2002 incident where the actor was arrested and spent a night in jail in the UK city. While this may not sound like a very interesting story, the movie features a cast of 30, including Owen Wilson and Willie Nelson, and will filmed in 14 locations across London, all with a single continuous take.
As the first movie broadcast live as it's shot, Harrelson comments that he wants Lost in London to "truly blend the excitement of live theater with the scale and scope of film."
The 100-minute long movie still has a lot in common with theater plays and live events; after it's over, there will be a live Q&A session with Harrelson, and as of now there's only one scheduled showing: 9pm EST on January 19th. Viewers will be able to check it out at over 550 locations across the US, with theater and ticket information available from Fathom Events.
SOURCE Deadline, Fathom Events