Lord of the Rings MMO in development at Amazon Game Studios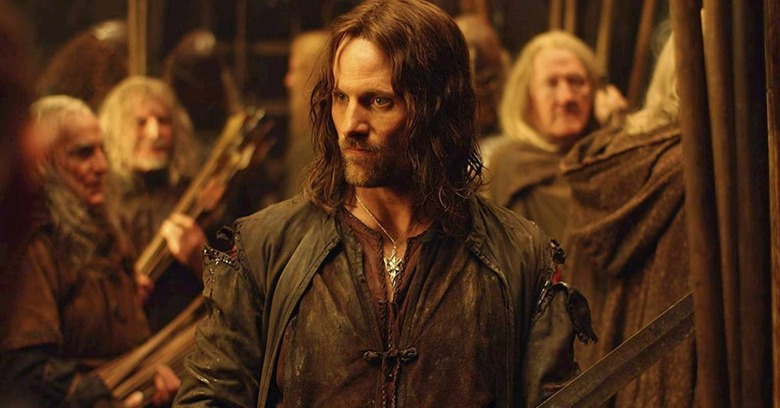 We already knew that Amazon is working on a Lord of the Rings TV series, but today, the company's game development arm confirmed that it's working on video game as well. Apparently, Amazon has partnered with Leyou Technologies and Middle-earth Enterprises to make a new free-to-play MMO set in the Lord of the Rings universe. Details are fairly slim at the moment, but Amazon is letting loose a few morsels today.
For instance, we know that the show and the video game will be unrelated. Amazon's Lord of the Rings show is set during the Second Age, which ended with the first fall of Sauron at the hands of the Last Alliance of Elves and Men. The Lord of the Rings novels, on the other hand, are set during the Third Age of Middle-earth during Sauron's reemergence and his hunt for the One Ring.
As noted by The Verge, Leyou-owned Athlon Games previously announced this free-to-play Lord of the Rings MMO back in September. At the time, it said that it was working alongside a "partner developer" to create "an online game set in the world of Middle-earth at a time long before the events of The Lord of the Rings." We now know that its partner is none other than Amazon Game Studios.
Whether or not this game takes place in the Second Age is currently up in the air, but at the very least, it sounds like we're getting a story unrelated to the War of the Ring. Amazon said today that the game will be developed for consoles and PC, with Amazon Game Studios handling publishing and marketing duties in most of the world while Leyou takes care of the business side of things within China.
That's about all we're getting for now, with Amazon declining to name a release date. Given our relative proximity to Athlon's 2018 announcement, it seems that development on this game is only just getting rolling, so it could be years before we see it released. We'll keep our eyes peeled for more, so stay tuned.