Looxcie and Taser International team for rugged wearable Axon Flex camera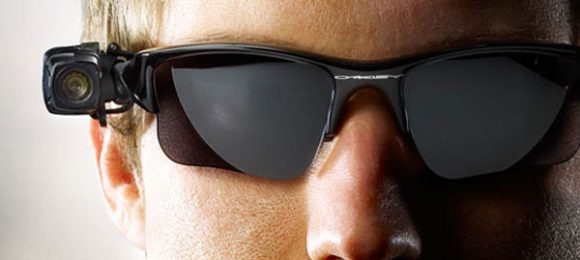 We have talked about Looxcie wearable cameras many times over the years. These cameras look sort of like giant Bluetooth headsets and record video from the wearer's point of view. The company has now announced a collaboration with Taser, the maker of Taser devices police officers use to subdue bad guys without having to shoot them. The collaboration has resulted in a device called the Axon Flex.
The Flex is a small camera that clips on the side of the ubiquitous Oakley shades that many police officers wear today. The product is set to be available in the first quarter of 2012 and supports real-time video recording and streaming from the officer's point of view. The camera system will sell for about $700 and is specifically designed to work with the Oakley Flak Jacket sunglasses.
There will be additional mounting options as well including a collar mount, epaulette mount, and a mount for a baseball cap or helmet. An optional extended controller has a 12-hour battery life and has a buffer that allows for the recording of 30 seconds before the cameras activated. The camera hardware is weather resistant and designed to capture detail in low light conditions. The camera and Flex DVR weighs 15 g, and mobile apps are available so officers can get a live feed of the footage their recording on Android and iOS devices.