Loomo Go is an autonomous delivery robot from Segway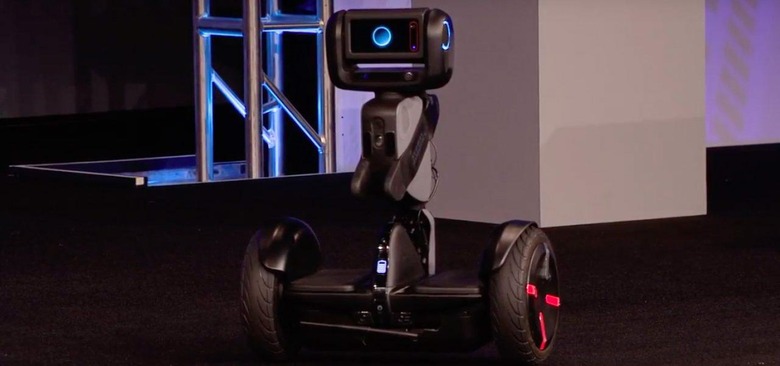 Intel recently took to the stage to introduce Loomo Go, an autonomous delivery robot created by Segway Robotics. The robot can be operated like an actual Segway, at least per the demonstration by Intel CEO Brian Krzanich, but it is much more than that. Using various technologies, Loomo is able to perceive the world around it and operate through it, doing so as part of an overall delivery process to bring humans objects.
The robot was unveiled by Intel at the AUVSI XPONENTIAL 2017 event, where CEO Krzanich asked Loomo to get him a bottle of water. The robot heard his command and interacted with him via a request-appropriate response, then left to retrieve the water. When the robot returned, the bottle of water was inside of a delivery box connected to the robot. The creation is similar to the self-driving robots that are delivering pizzas in Europe.
Most impressive, though, is the technology inside of the robot. Loomo operates with Intel RealSense technology, enabling it to both see and navigate in the regular world. The video above includes a live video from the robot's visual processor, enabling everyone to see the world as Loomo sees it. RealSense includes precise gesture tracking able to detect movements from all 22 hand joints, scan its environment in 3D, recognize people via facial recognition, and detect human emotions.
As the video shows, Loomo is capable of speaking to humans that interact with it; the robot understands both English and Chinese, according to Segway Robotics. Though the robot is capable of navigating by itself, operators can set the robot to follow them as they move around. Anticipated uses for Loomo include helping the elderly and others with medical conditions, aiding customers at stores and hotels, and more.