Looking Glass promises a holographic display with no headsets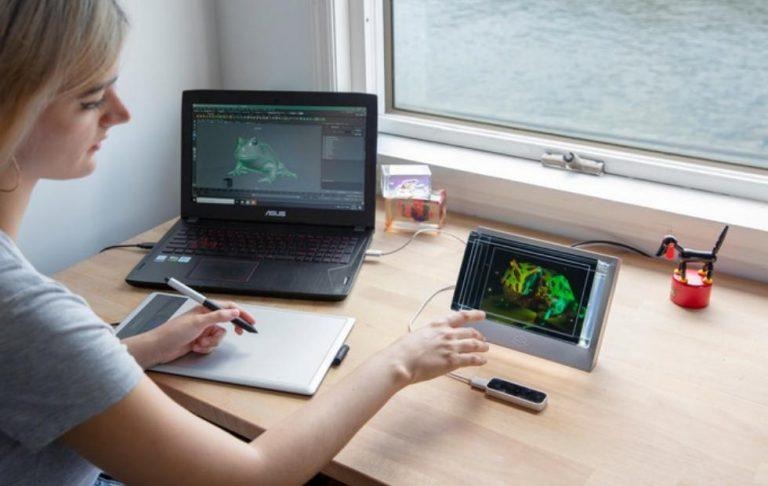 Virtual and augmented reality have created the need for a niche type of content creation, one that requires truly immersive 3D experiences. But while there are already tools for that, a bottleneck is created when you have to put on cumbersome VR or AR headsets just to quickly test their work. Wouldn't it be great if you could actually see those right on your desk immediately? That would require a holographic display and that is exactly what The Looking Glass is trying to offer.
It's still no the holograms of science fiction that float in the air. We still haven't reached that level of technology, especially not at the commercial level. What you get, instead, is something akin to a picture frame with a transparent box jutting out of it.
It's practically all smoke and mirrors, just brought down to a more consumer-friendly form. The Looking Glass creates 45 distinct views of the same three-dimensional objects and then uses lenses so that you see that right view depending on what angle you're looking at. It's the basis of all holographic display so you almost wonder why no one tried to make something like this.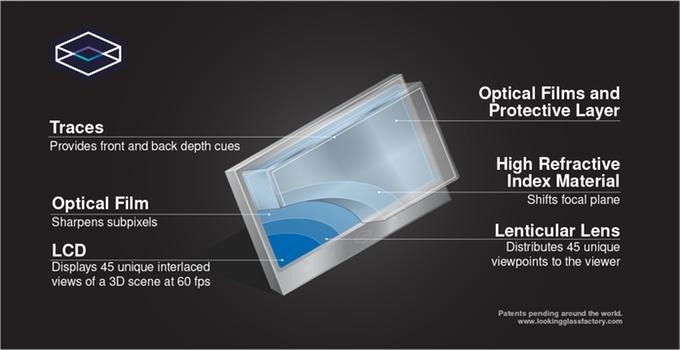 The Looking Glass is marketed at content creators like modelers, designers, and engineers, so the display is just one part of the equation. The equally important part are the tools needed to create content. Looking Glass already supports the most popular 3D model and animation formats like OBJ, FBX, STL, and even the recent gLTF. There is also a tool to export from 3D modeling software like Maya and, soon, ZBrush, Blender, Tinkercad, and Solidworks. But wait, there's more! Throw in Nintendo Switch Joy-cons or even a Leap Motion controller and you'll be able to interact with your holograms in real-time.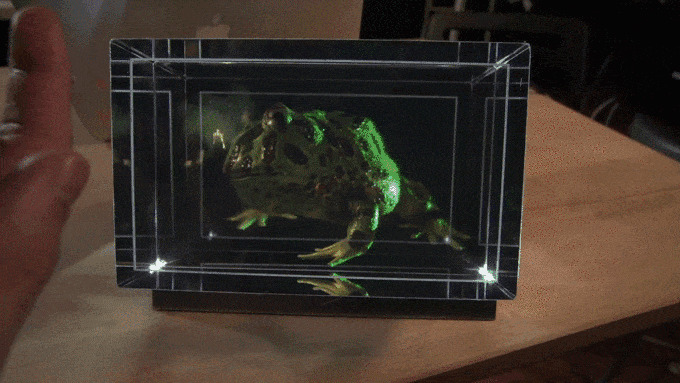 The Looking Glass Kickstarter is just day old and it has already four times its funding goal. Then again, it's not that hard to reach considering how much a single one costs. A standard 8.9-inch Looking Glass starts at $600 while a 15.9-inch one goes up to $3,000. You definitely need to be a serious creator, or at least loaded, to get one.