Logitech Z537 Powerful Sound with Bluetooth keeps things simple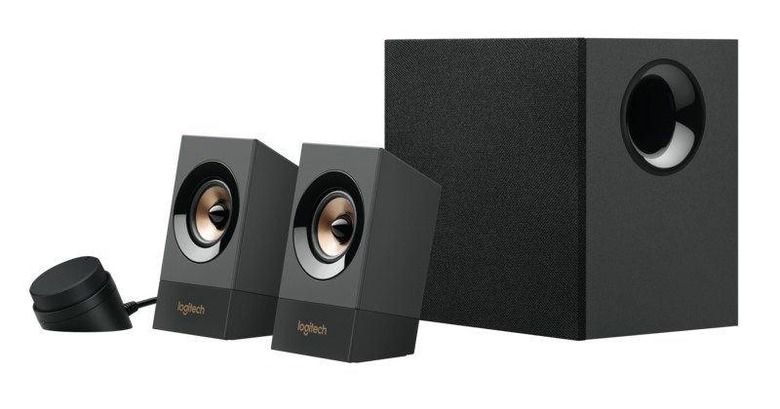 Smart speakers seem to be the trend these days, but not everyone wants a speaker that talks back at you or buys dollhouses just because the TV said so. Some just want the ability to wirelessly play audio from their phone or computer and sound great while doing it. For these more traditional use cases, Logitech is providing the new Z537 Powerful Sound with Bluetooth. A mouthful that really just translates to a wireless, sometimes wired, 2.1 speaker system.
Smart speakers like Amazon Echo or Google Home might be, well, smart, but you probably won't use them to fill you audiophile needs. Their speakers are passable at best and are meant more for casual audio output. If you want quality sound, you'll go with honest to goodness real speakers.
The Logitech Z537, whose long name with are wary of repeating over and over again, offers exactly that in both wireless and wired form. But mostly wireless, really. Utilizing Bluetooth 4.1, the speakers allow you to pair even multiple devices without having to re-pair each time you change sources. The Z537 isn't an exclusively wireless affair, though. It still has a 3.5 mm port if you dig cables and wires.
The 2.1 speaker is actually a system, one that's composed of a 30 W subwoofer and two 15 W satellites, for a total of 60 W. A control pod lets you control power and volume, while the subwoofer has its own control knob on its back.
Although it will probably sound better than a smart speaker, this Logitech speaker system won't blow anyone away. On the upside, the price tag might, at least when Logitech releases details for the US. In the UK, the Logitech Z537 Powerful Sound with Bluetooth sells for 89.99 GBP, roughly $112. That is, if and when Logitech decides to bring it stateside.
SOURCE: Logitech