Logitech Unveils Ultrathin Touch Mouse T630/631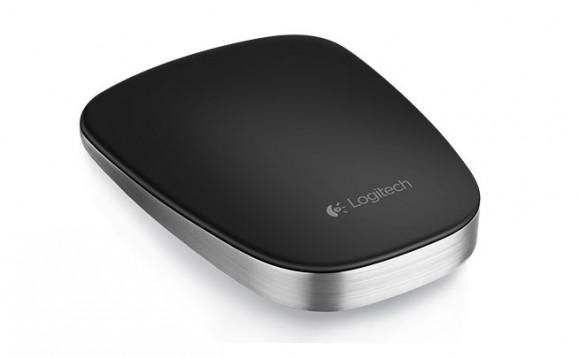 Logitech has been producing some of the best mice for gaming and general computer use on the market for a number of years. Logitech has rolled out its latest rodent called the Ultrathin Touch Mouse. The new mouse is designed specifically for users looking for a sleek and svelte mouse to match their thin Ultrabook or Mac computer.
The Ultrathin Touch Mouse promises to be thin, very light, and ultraportable with the ability to slip easily into just about any laptop case or sleeve out there. The mouse has a smooth touch surface with no visible buttons and supports Logitech Easy-Switch technology. That Easy-Switch technology allows users to connect the mouse to multiple devices at the same time and change among those devices with the flip of a switch.
The Ultrathin Touch Mouse T630 is available in black and the T631 is white. The white version of the mouse is designed to match Mac computers perfectly with the black version aimed at Windows users. Logitech also offers software allowing users to take advantage of multi-touch navigation for both OS X and Windows 8.
Connectivity for the mouse is via Bluetooth and the mouse has an internal rechargeable battery that recharges from your computer's USB port when needed. Logitech is mum on exactly how sensitive the mouse is, but chances are it somewhere in the 800 to 1000 dpi range. If you're interested in the new Ultrathin Touch Mouse T630/631 you can pre-order it now for $69.99.
SOURCE: Logitech