Logitech Ultrathin Keyboard And Folio Promise Slim iPad Mini Protection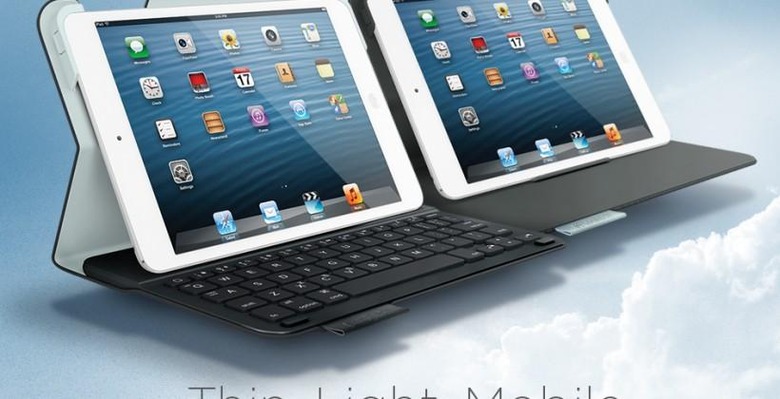 Logitech has announced two new folio products aimed towards iPad Mini owners who want a bit of protection and a mobile keyboard without bidding farewell to the tablet's thin form factor. The Logitech Ultrathin Keyboard Folio and Folio Protective Case are both aimed at the smaller iPad model, and promise to be both ultrathin and ultralight without compromising in quality.
The Logitech Ultrathin Keyboard Folio is said to be the company's lightest and thinnest keyboard folio thus far, featuring a keyboard layout it calls "unique" for easy typing despite being smaller than standard size. There are iOS shortcuts on-board, among them being copy, cut, and paste, with Logitech assuring iPad Mini owners that typing can be performed as quickly as on a traditional keyboard.
And then there's the folio itself, which Logitech says is both ultralight and ultrathin, designed specifically to complement the design of the iPad Mini. As you can see in the image above, it can be used as a stand, as well, which can be adjusted to multiple positions to facilitate a variety of needs. Logitech doesn't get into too much detail regarding the materials used for the folio, however.
The company says it uses state-of-the-art materials, and that as such the folio is water resistant and designed to protect from common bumps and scratches and such. The keyboard connects to the slate via Bluetooth. The Keyboard Folio is now available for sale on Logitech's website for $89.99 USD.
SOURCE: Logitech