Logitech UE announces new line of products for music enthusiasts

Now more than ever, people want their music on the go. Logitech is looking to tap into that market by announcing a new line of Logitech UE products aimed directly at those who take their music seriously. This new line includes everything from earphones to portable speakers to headphones, so hit the jump to find out more about them.
Let's jump right in with the Logitech UE Boombox and the Logitech UE Mobile Boombox. Both allow you to connect smartphones and tablets through Bluetooth – the Boombox can support up to 8 devices connected through Bluetooth, and it can handle three connected at once. The Mobile Boombox can only handle two devices connected at once, but its advantage comes in its rechargeable battery. While both come with a rechargeable battery, the Mobile Boombox can go for 10 hours, whereas the Boombox is only quoted for six hours of use. You'll be getting better sound quality with the Boombox, as it Logitech says it comes with "eight custom-tuned drivers," but the trade-off is that the Mobile Boombox's smaller form makes it easier to use on the go. There's also price to consider, with the Boombox coming in at $249.99 and the Mobile Boombox priced at $99.99.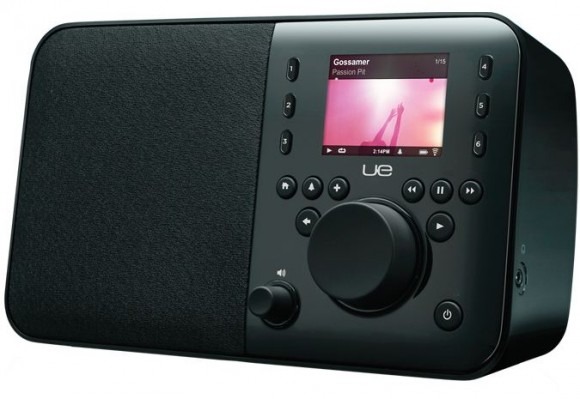 If the boomboxes aren't quite your cup of tea, the company is also offering the Logitech UE Smart Radio. Using "one simple, unified interface," users can access their favorite Internet radio stations, music services or their personal music collections on PC or Mac, and it even comes with a color display that shows the track name, album art and station information. Users can also save their favorite stations to access them quickly in the future, and connect an iPhone, iPad or Android device to use it for navigation. The Logitech UE Smart Radio comes with a six-hour rechargeable battery and will set you back $179.99.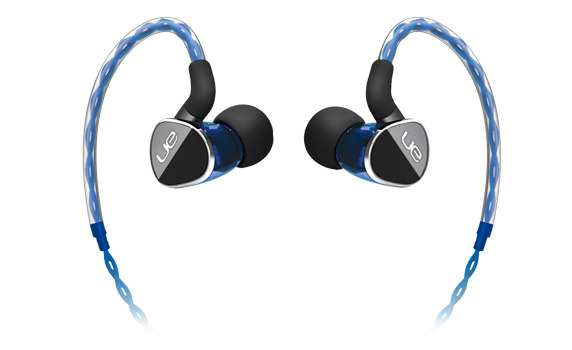 Next up, we have a rather expensive set of earphones – the Logitech UE 900 Noise-Isolating Earphones, to be specific. The earphones' "four-armature speakers and a three-way crossover in a
universal fit" allow for excellent sound quality, and the earphones come with two detachable cables, one of which includes a mic and controls. To make sure the sound you're hearing is as clean as possible, the earphones also feature five silicon and three Comply Foam tips. You better be ready to shell out a lot of cash for these, though, as Logitech UE has given these a price of $399.99.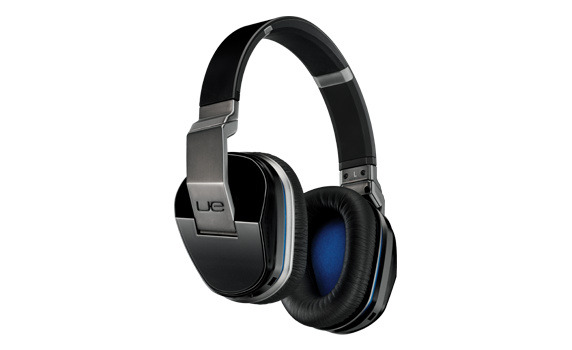 In addition to these new earphones, Logitech UE will also be launching three new sets of headphones. The Logitech UE 9000 Headphones are the most impressive of the bunch, but they're also the most expensive. The headphones feature Bluetooth connectivity, meaning that you can listen wirelessly, but there's also a cord included in case you run out of juice during an extended listening period. Touch controls allow you to answer calls, switch between songs and change the volume, and Logitech's "high-resolution drivers" are present to ensure that sound quality is top notch. Featuring around-the-ear cushions made of memory foam and articulating joints, the Logitech 9000 Headphones come in at $399.99.
If you want a good set of headphones but don't want to shell $400 for them, Logitech has you covered there too. The Logitech UE 6000 Headphones feature a fold-up design, plush around-the-ear memory foam cushions, UE sound signature and active noise canceling technology. The UE 6000 sports a price tag of $199.99, which is a little more manageable than the $400 the 9000 demands. Even cheaper still are the Logitech UE 4000 Headphones, complete with Logitech's high-sensitivity drivers, plush memory foam cushions in an on-the-ear design, and – like the 900 earphones – an on-cord mic and controls. They also fold up when you're not using them, and come with a travel pouch to store them in. Expect to pay $99.99 for these bad boys.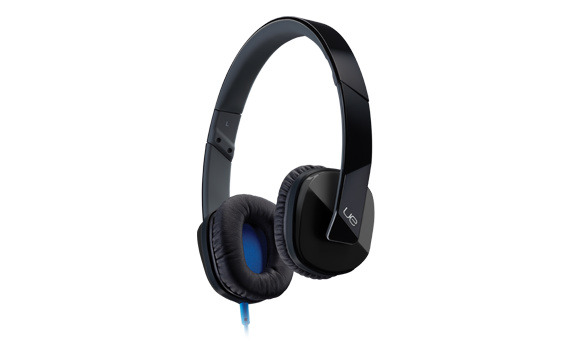 Logitech says that all of these products should be available beginning in September, which as you may have already noticed is right around the corner. Since all of these products are compatible with iPhone, iPad and iPod Touch, you'll be able to find them at Apple Stores across the country. Are you planning on buying any of these new products?