Logitech Mini Controller For Google TV Debuts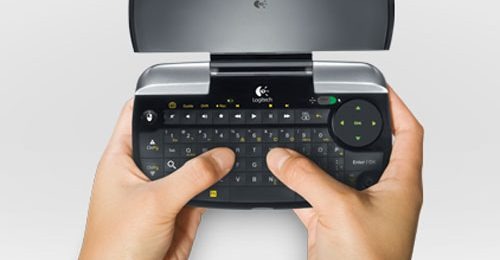 If you ran out and picked up the new Google TV offering from Logitech or have another device that supports Google TV, you might be interested in this slick little Mini Controller from Logitech. The thing is designed to give you all the Google TV experience without having to resort to a larger and more complex controller.
The little controller has all the controls you need for a full Google TV experience with dedicated commands for search, control, and interact with videos from the TV and web. The little controller has a QWERTY keyboard to allow you to enter text for searches and more. In addition to controlling the Logitech Revue unit, it will also control other devices in your entertainment system and it has a dual mode touchpad as well.
That touchpad will let you use it like a mouse for navigating online and can be turned into a D-pad as well. The keys on the device are backlit for use in the dark. The battery inside the device is rechargeable and it uses the Logitech Unifying receiver. The device can be ordered now for $129.99.