Logitech launches Solar Keyboard Folio for iPad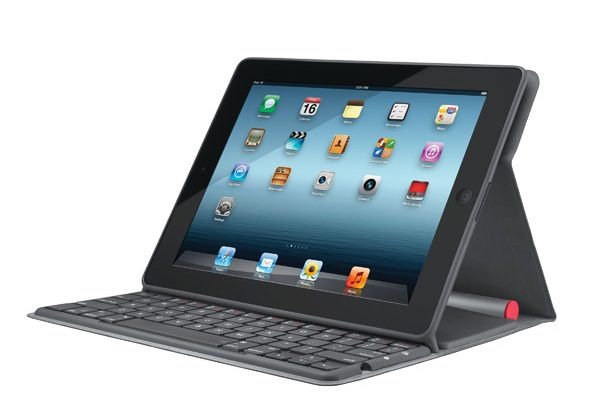 Logitech has unveiled a new iPad accessory called the Solar Keyboard Folio. This is one of the little cases that has a keyboard inside to make typing when using your iPad easier and more convenient. This particular version has a keyboard that needs no battery and no recharging because it gets power from solar energy.
Logitech claims that when fully charged you can work for two years in complete darkness. The keyboard can also gather power from low light and lamplight inside a home or office. Connectivity to the iPad is via Bluetooth. When closed the keyboard section protects the screen of the iPad and when opened iPad comes on instantly on so you can get to work.
The new keyboard folio will work with iPad 2 and the new iPad. That means users of the original iPad are out of luck. The folio will prompt the screen of the iPad into different positions allowing you to choose the best viewing angle for your needs. The keyboard acts as media control keys when the iPad is in the second position with the first position for typing. The Logitech Solar Keyboard Folio will ship this month for $129.99.