Logitech K380 Bluetooth keyboard and M535 mouse unveiled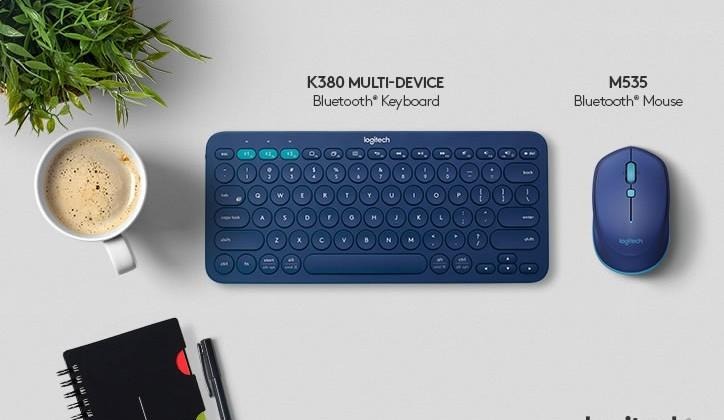 Logitech has introduced two new devices, its Bluetooth multi-device K380 keyboard and the Logitech M535 Bluetooth mouse. The keyboard will be launching for customers around the globe this month, as will the Bluetooth mouse with the exception of Europe, where it won't launch until some time next month. These allow power users and those who don't like using a laptop's keyboard to use their computers sans the wired shackle.
The Logitech K380 Bluetooth keyboard features support for up to three devices (you can connect it to your smartphone, tablet, and laptop, for example), as well as Easy-Switch buttons that allows the user to toggle between each connected device easily.
Logitech says it offers the same comfort of using your desktop keyboard, and that the keyboard will auto-detect and map function and shortcut keys based on the connected devices. The keyboard operates off a single ordinary AA battery, and will be offered in grey and blue colors. Price sits at $39.99 USD.
Joining the keyboard is the M535 mouse, another Bluetooth offering that features a programmable navigation button; with this button, users can toggle between applications, using three-finger swiping, and pull up mission control on OS X/Task View on Windows 10.
In addition, Logitech says the mouse is reliable whether it is being used on something like a metal table or a tile countertop due to its laser-grade optical sensor. It can run for a full month on a single AA battery. This will likewise be priced at $39.99 USD.