Logitec Introduces Blazing Fast 5Ghz Wireless Router in Japan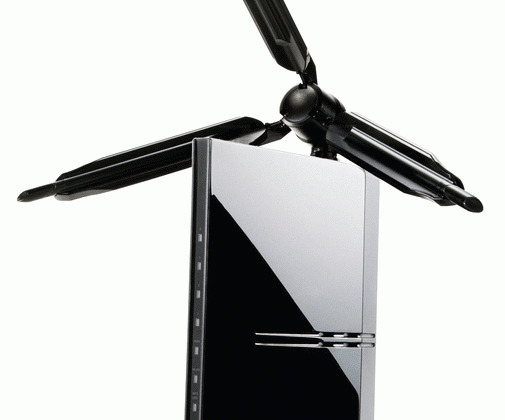 If it is speed you are looking for, better start packing for Japan. Logitec has just announced a new Wireless LAN router, the LAN-WH450N/GR with speeds we can only dream of here in the US. The router is set to be released sometime in April, and boasts download speeds of 450Mbps. And no, that is not a propeller on the top.
The Logitec Japan site calls this a "triple antenna router". And it will retail for 19,950 Yen, or about $240. The router supports 5GHz bandwidth on IEEE 802.11a/n, and gives you 450Mbps speed on compatible devices. The LAN-WH450N/GR comes with all the basic features you would expect on a router, with UPnP, Dynamic DNS, etc. And here is the shot from the Logitec Japan site, showing how lightning fast it is.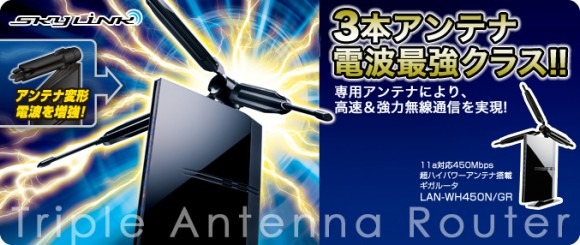 [via Akihabara News]