Logitech has a new wireless charging stand for your iPhone [Update]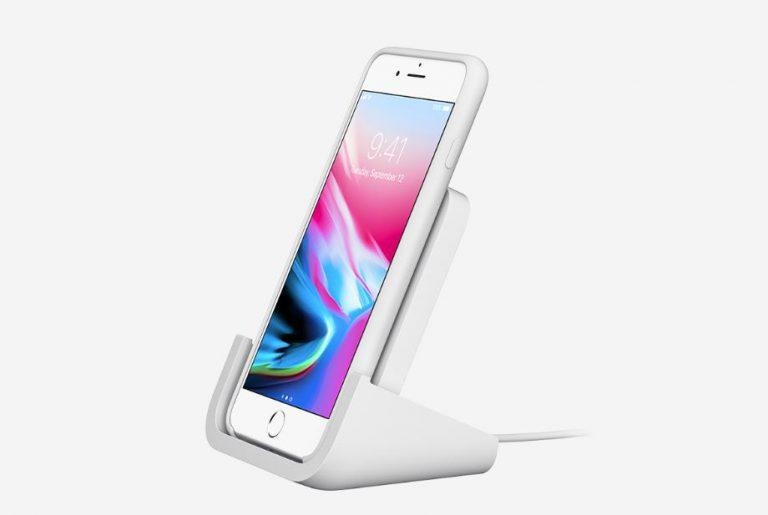 Though we've been seeing a lot of PC gaming accessories coming out of Logitech lately, today the company is shifting its attention back to smartphones. While we wait on Apple's own AirPower charging mat – which will be compatible with a variety of iOS devices – Logitech has launched a new wireless charging stand of its own. Dubbed POWERED, this new charging stand is primarily aimed toward folks using an iPhone 8, 8 Plus, or an iPhone X.
It was created as part of a collaboration with Apple, and its main selling point is that it isn't simply a flat mat that you lay your phone on. Instead, POWERED stands your phone upright, allowing you to interact with its screen as it charges. This, as you can imagine, is useful for when you still need to use your phone but don't want to be tethered to the wall or leaning over a flat charging pad.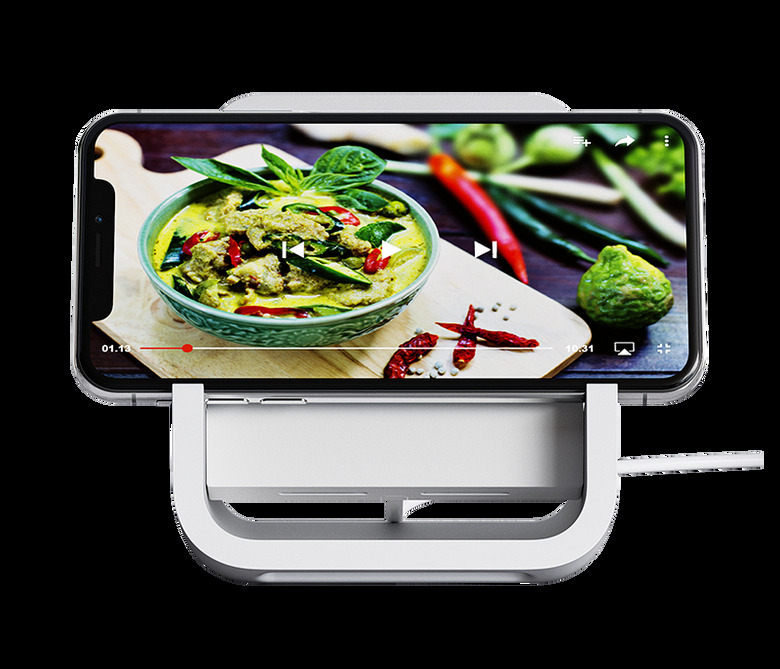 POWERED features a U-shaped cradle that's more integral to the design then you might realize at first. You can use it to stand up your phone in portrait mode and continue using Face ID to unlock your device while it's charging, or you can rest your phone on top of it and charge it in landscape mode. There's also enough room in the cradle to accommodate a phone outfitted with a case, assuming that case is non-metal and no more than 3mm thick.
Since this is a Qi charging pad, it's compatible with any Qi-enabled device. That means Android users aren't being left out in the cold with this release, but Logitech is very clear in saying that this is a product designed with iPhone in mind. It'll charge any of the three iPhones listed above at 7.5W, while other devices will be charged at 5W.
Logitech doesn't say when, exactly, POWERED will launch, but the device is up for pre-order now on
. Interestingly, today's announcement says that POWERED will be $69.99, but Logitech's store listing shows a price of $79.99. I've reached out to Logitech to find out which one of those prices is the actual one, and I'll update you when I hear back.
Update: Logitech has confirmed that the price of POWERED is indeed $69.99. Logitech's store listing has since been updated to reflect its actual price, so it looks like the $79.99 I was seeing was just a temporary mistake.