Logitech G915 Lightspeed low-profile gaming keyboard first impressions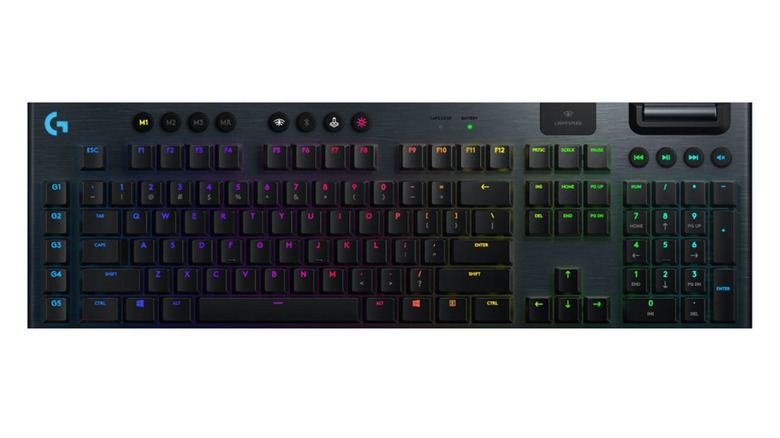 Logitech has long offered its low-latency Lightspeed wireless tech in its gaming mice, but now it's coming to a keyboard. Today Logitech revealed the G915 and G815 mechanical keyboards, with the former employing Lightspeed to make it a suitable wireless choice for gaming. Like many gaming keyboards out there, the G915 and G815 are mechanical, but they're using Logitech's new low-profile GL switches instead of the typical Romer-G switches we're used to seeing.
The result is a slim keyboard that doesn't really feel like a lot of the other gaming keyboards out there. If you're a fan of Logitech's gaming mice, you're likely already familiar with Lightspeed and its 1ms report rate. With Lightspeed, Logitech is aiming to make wireless peripherals that are viable alternatives to wired ones, so it was really only a matter of time before we saw it move beyond mice and come to keyboards as well.

While the G915's marquee feature is Lightspeed compatibility, it's also capable of connecting to other devices through Bluetooth. Of course, both the G915 and G815 are RGB keyboards that can be synced to all of your other Logitech devices using G Hub, though in the case of the G915, RGB functionality comes with a major hit to battery life – while Logitech says the G915 will last 135 days with RGB turned off, turning it on cuts that battery life down to 12 days (assuming eight hours of usage per day).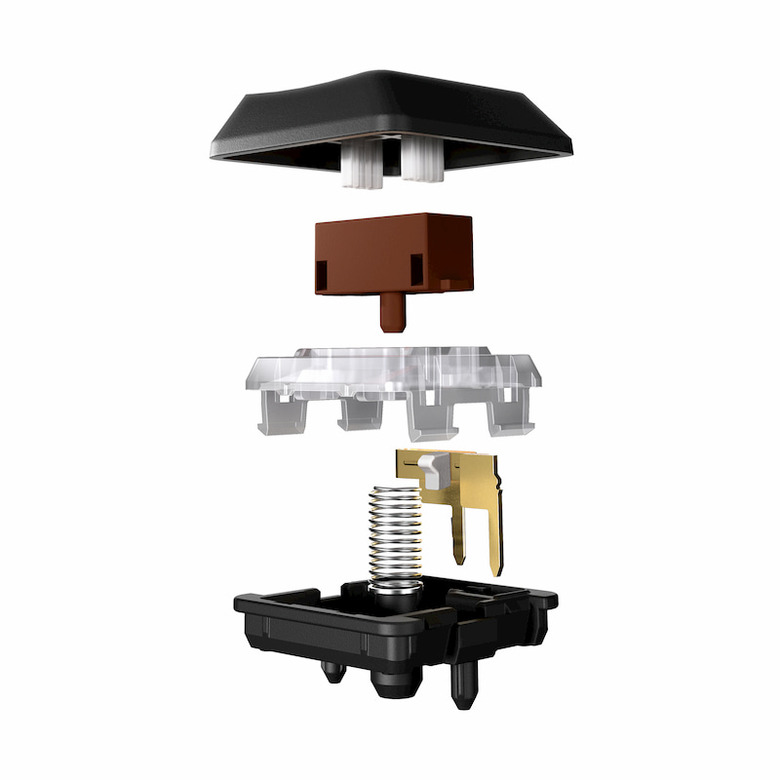 Lightspeed isn't the only feature worth paying attention to, though, as these keyboards are also using the aforementioned GL switches. These are low profile mechanical switches that are half the height of standard mechanical switches. They come in three different varieties – GL Tactile, which offer a noticeable actuation and are probably a good idea for gamers; GL Linear, which have a smooth actuation and are therefore a better fit for people who do a lot of typing; and finally, GL Clicky, which offer the familiar clack many of us have come to expect from mechanical keyboards.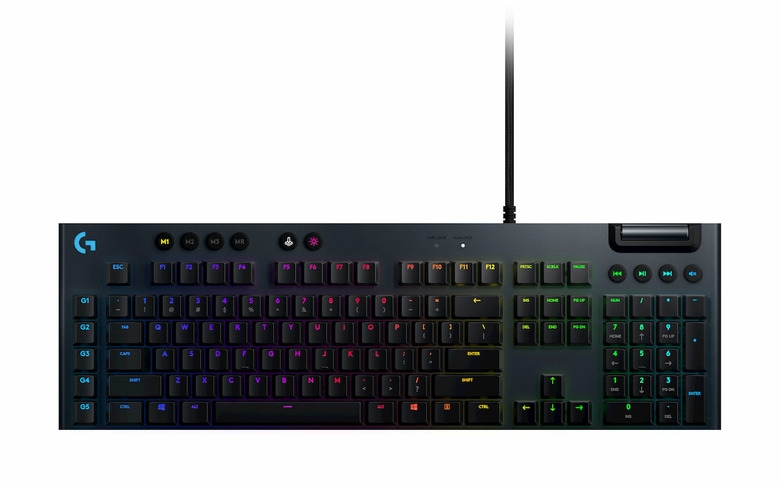 Regardless of which type of GL switch you go with, the specifications for each are the same. They all have an actuation distance of 1.5mm, an actuation force of 50gf, and a total travel distance of 2.7mm. The keyboards themselves have five G-keys that can support three profiles for a grand total of 15 different macros, a set of dedicated media keys above the function keys, and a volume roller above the number pad.
You've probably noticed by now that the G915 and the G815 share a lot of similarities, so what's the difference? The G815 is the wired version of the G915, so if you don't want to use Logitech's fancy (and expensive) wireless tech, then you've got the option of the G815.
I've been using the G915 for a few days now and I have to say it's a very good keyboard, but as with most of Logitech's high-end gaming accessories, price makes me worry that only enthusiast PC gamers will want to pick one of these up. Both keyboards will be launching this month, with the G815 coming in at $199.99 and the G915 running a not-insignificant $249.99. Keep an eye out for my full review of the G915 Lightspeed soon.