Logitech G433 gaming headset replicates 7.1 surround sound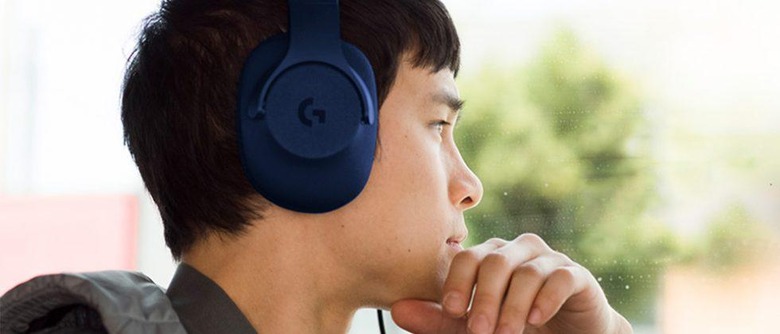 Logitech has launched a pair of new gaming headsets for gamers, the G433 and G233. The first of the two is most notable, offering replicated 7.1 surround sound for realistic audio when playing video games. Both headsets boast a variety of features, including a removable boom microphone with a pop filter, support for the major game consoles like the PS4 and Xbox One, and they also offer a Discord Certified designation, which is said to guarantee 'the highest levels of audio and voice clarity.'
According to Logitech, both the G233 and the G433 headsets are 'extremely lightweight,' as well as durable, bringing a fabric-based design said to be highly comfortable. As the photo above shows, the G433 model is available in a Royal Blue color, though buyers will also be able to get it in a special Camo Blue option, as well as Triple Black and Fire Red. The Camo Blue will be exclusive to Best Buy in North America, however.
The G233 model will have less diverse colors, being sold with what Logitech describes as a black material that is soft to the touch alongside ear pads made from Cyan Blue sports mesh. Both models, however, share the same hybrid mesh Pro-G drivers, something proprietary to the company. The company goes on to explain that the audio quality is optimized to stay accurate regardless of which device you're streaming on.
As mentioned, the G433 model is special in that it offers DTS Headphone:X 7.1 technology that simulates the audio experience you'd get with a 7.1 surround sound system. This means sound effects in the game will be presented to the player in a way that replicates their positions for a realistic experience. The company plans to launch both models some time this month in stores around the globe, with the G433 being priced at $99.99 USD and the G233 priced at $79.99 USD.
SOURCE: Logitech