Logitech G Pro Gaming Mouse packs 12,000 DPI sensor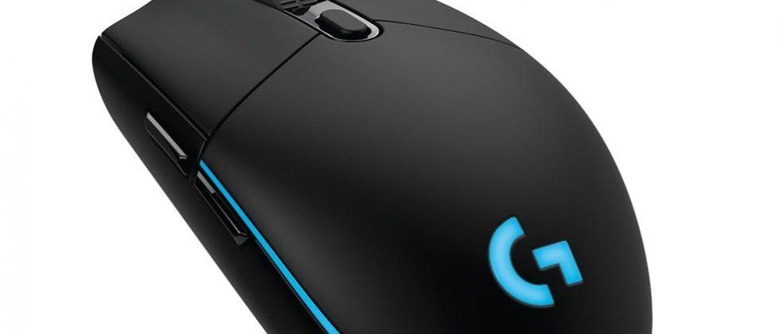 Logitech has rolled out a new gaming mouse that was made with help from pro gamers and aimed directly at the gamers out there who yearn to be pros. The mouse is called the Logitech G Pro Gaming Mouse and it has the most accurate optical gaming sensor that Logitech offers inside. In addition to that fancy sensor, the mouse also has a metal spring button tensioning system, onboard memory for driver -free operation at tournaments, and a lightweight design that will stand up to abuse.
"The benefit of working with eSports players is that they tell us what they like, and more importantly, what they don't like," said Ujesh Desai, vice president and general manager of gaming at Logitech. "Our new Logitech G Pro Gaming Mouse takes what eSports pros loved about the G100s and G303 and combines it into a mouse that we're confident will meet their standards."
The optical gaming sensor inside the mouse is a PMW3366 and Logitech says that this sensor is considered the best among pro gamers and amateurs alike. The sensor has no smoothing, filtering or acceleration across the entire DPI range of 200-12,000 DPI. The metal spring tensioning system is supposed to enhance the consistency of the left and right mouse buttons and reduce the force needed to click.
The mouse is designed to be light and comfortable while being durable. It has a special coating to enhance grip and the left and right mouse buttons are rated for over 20 million clicks each. That is the same as using the mouse for ten hours per day for over two years. The Logitech G Pro Gaming mouse will launch this month in Europe and the US at $69.99 and €69.95 respectively.
SOURCE: Logitech