Logitech CRAFT keyboard offers its take on the Surface Dial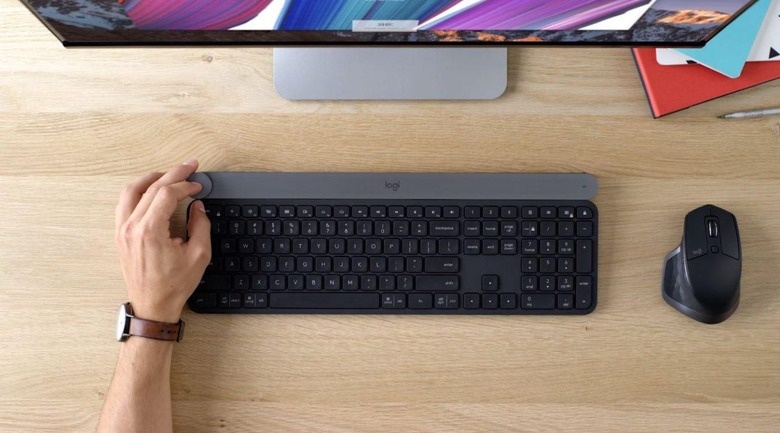 Generally speaking, there isn't a lot of variation in the functionality of keyboards. Maybe some of them are mechanical and have more responsive keys, while others may have programmable macro keys, but at their core, most keyboards function the same. Logitech is looking to change that by introducing its new CRAFT advanced keyboard, which offers an additional built-in tool for content creators.
That tool is a touch-sensitive aluminum dial which Logitech calls the Crown. Positioned in the upper-left corner of the keyboard, the Crown offers access to context-specific actions within apps like PhotoShop and PowerPoint. If that sounds familiar, that's because Microsoft's Surface Dial does something similar.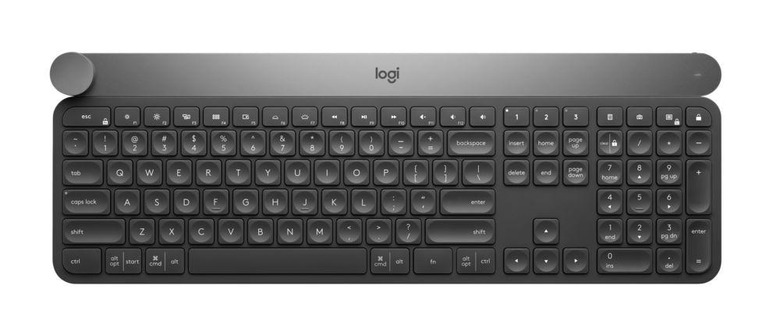 However, not all of us can afford a Surface Pro or a Surface Studio, so in that case, the CRAFT keyboard might be the next best thing. The dial responds to taps, rotations, and touch, allowing it carry out a number of different functions without the need for additional buttons. The Crown supports a number of different global controls, whether that's changing desktops, adjusting volume, or cycling through apps, but it gets even more impressive when we zoom in a bit at take a look at the custom profiles Logitech is also offering.
Logitech will be providing custom profiles for a total of seven different applications: Adobe Photoshop CC, Illustrator CC, Premiere Pro CC, Indesign CC, and Microsoft Word, Excel, and PowerPoint. While those profiles for Adobe programs will work across Windows PC and Mac, Logitech notes that functionality within Microsoft's own apps are limited to PC at this time. By using the Crown in these apps, you can do things like change brush size, chart type, or font size on the fly.
You'll also find backlighting that automatically adjusts to the environment around you and Easy-Switch functionality that allows you to switch between three devices at once. It sounds like a pretty nifty keyboard, all told, but all that extra functionality will cost you some coin, as the Logitech CRAFT keyboard has a recommended retail price of $199.99. We'll see this keyboard begin shipping in October on Logitech.com and in select retail stores across the US.