Logitech brings Amazon Alexa support to ZeroTouch car mounts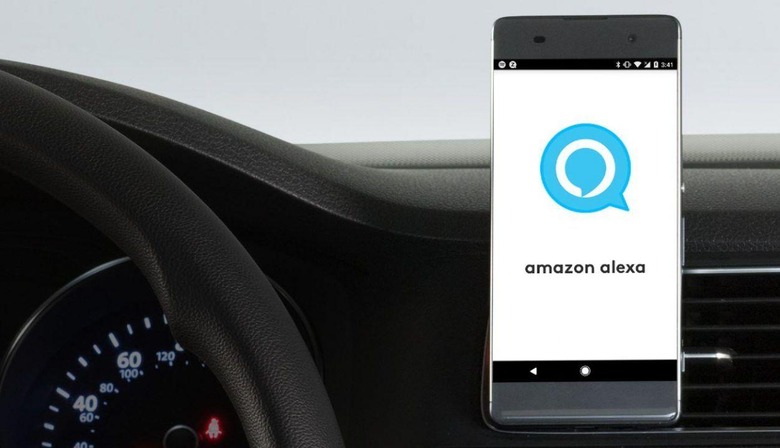 Amazon Alexa skills have launched to support a number of different devices and services, but today Logitech is bringing Alexa support to a product you may not expect: car mounts. Logitech's line of ZeroTouch dashboard and air vent mounts now support Alexa voice control, which greatly expands the number of hands-free options you have while you're driving your car.
To be a little more specific, it isn't exactly the car mounts receiving this update, but rather the companion app that activates when you dock your phone. That app already lets you do things like send text messages, place calls, and access certain apps, but with Alexa support, that functionality grows to include the wide range of existing Alexa Skills.
For instance, you can now use the ZeroTouch app to turn on your thermostat when you're on your way home or have Alexa lock your front door as you're leaving. You can also have your ZeroTouch read Kindle books while you're on the road, which sounds like a pretty neat entertainment option to have on hand.
Of course, you'll need Alexa-compatible products at home if you want to make use of the smart home functionality this opens up. In other words, the addition of Alexa support may benefit those who are already knee-deep in the Alexa ecosystem. If you don't count yourself among the Alexa faithful but you use a ZeroTouch mount in your car, maybe this is a good time to dive in.
The update should be rolling out to the ZeroTouch app now, but for the moment, Logitech has only confirmed it for Android. Logitech currently has two products available in the ZeroTouch line: an air vent mount that runs $59.99 and a more expensive dashboard mount that costs $79.99. Both are available through Logitech's website or Amazon.com.