Logitech announces Ultrathin Keyboard Folio for the Galaxy Tab 4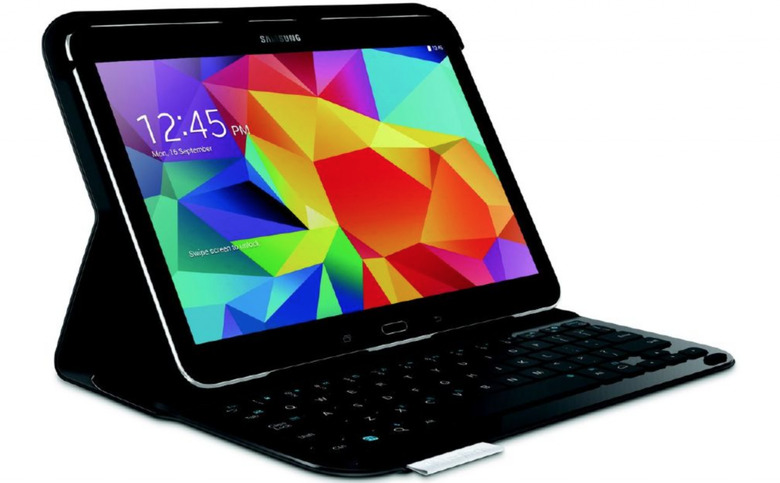 If you were worried about your new Samsung Galaxy Tab 4 10.1 getting banged up, Logitech has you covered — literally. Their all new Ultrathin Keyboard Folio for the Tab 4 has been announced, and offers a slim overlay to your device that protects it thoroughly. Better yet, there is a keyboard inside the case, making your new Galaxy Tab a productivity powerhouse.
The keyboard connects via Bluetooth, and comes with a row of  "Android shortcut keys" to make typing "familiar, fast, and accurate". The dual-view stand allows you to see the screen at different angles and heights, though only one mode will let you type using the keyboard. The keyboard is rechargeable using a standard USB cable, and Logitech tells us it will last three months on a single charge.
Though Logitech doesn't say exactly what their case/keyboard is made of, they do say the outer shell is "designed with durable and water-repellant materials to protect the front and back of your tablet from accidental bumps, scratches and spills." They've also taken care to keep the overall design slim, so you don't lose much of the aesthetics that may have attracted you to the tablet in the first place.
The case is available this month, and will retail for $99.99. It amy be a bit pricier than many cases, but the Folio seems to be about as premium as you'll find for your Galaxy Tab 4 10.1.