LOCK8 Internet connected smart bike lock debuts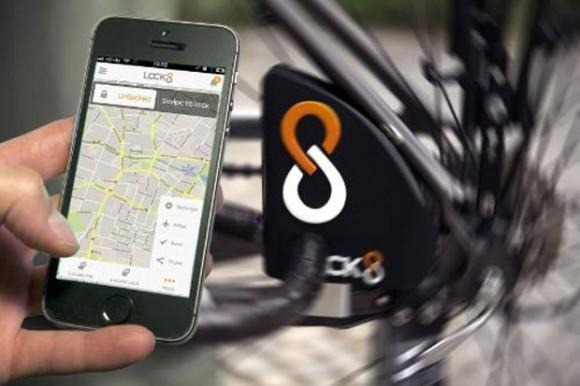 Bike theft is a big problem in cities and countries all around the world. In many parts of the world bicycles are the primary means of transportation for lots of the public. A company called LOCK8 has unveiled what it claims to be the first ever alarm protected, trackable, smart bicycle lock.
The lock can be secured, monitored, and tracked via a smartphone application. The bike lock protects the bicycle using six sensors, including sensors for motion, light, temperature, position, and a "hot wired" cable. The smart lock features a loud audible alarm designed to alert the owner and passersby that a theft is in progress.
The LOCK8 is patent pending and engineered in Germany featuring magnets in the wheel reflectors that charge the locks battery. The smart lock uses GPS and GSM technology allowing bike owners to locate the position of a stolen bike.
The smart lock is also able to send instant notifications to the bike owner if it's tampered with. The lock requires no key and uses the mobile app as a key to provide safe protection but easy-to-use for the bicyclist. To unlock the LOCK8 users can swipe the app to unlock or set up the system to automatically unlock when the owner gets within a few feet of the bicycle. The lock is up for pre-order with deliveries expected to begin in June for about $145.
SOURCE: Lock8