ATI Radeon HD 5850 X2 pics leak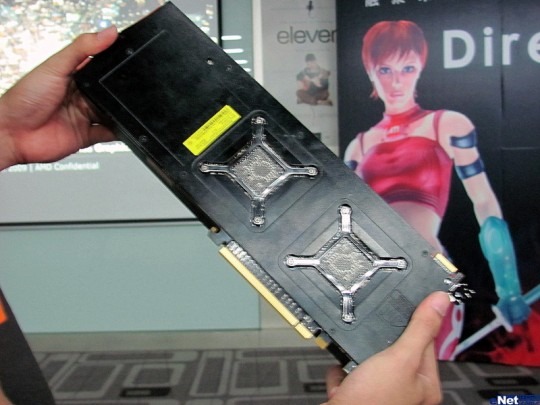 ATI is really bringing it to NVIDIA with the launch of its new video cards with more performance than past ATI offerings. Today some new images of a heretofore unseen ATI HD 5850 X2 and HD 5870 X2 video cards have hit the web.
Anyone who follows ATI's video cards will catch that the X2 moniker means that each of these video cards have two GPUs inside. HardwareCanucks reports that the 5870 X2 is set to hit in October with pair of 5870 GPUs onboard.
The length of the HD 5870 is already a problem inside some PC chassis with its 11-inch length. Apparently the 5870 X2 will be even larger so you will want to be sure your PC chassis is up to the card is you have plans to grab one of these next month. There is no word on pricing, but I bet the card isn't cheap.