Livio AI hearing aids get fall detection, heart rate monitoring, voice assistant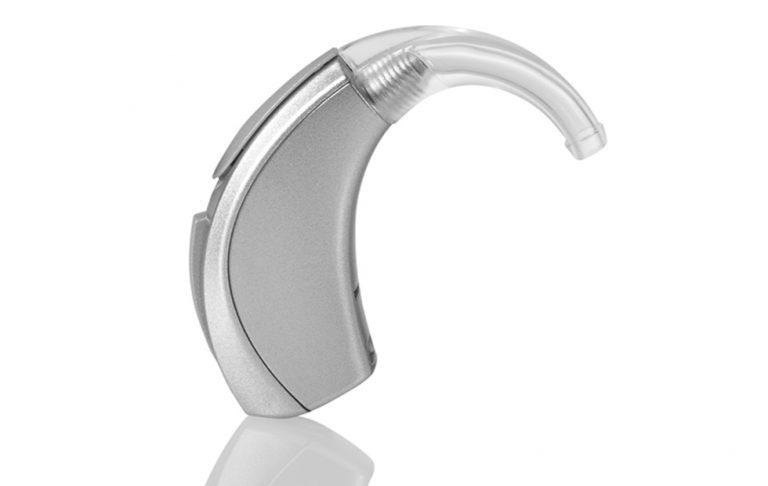 The Livio AI hearing aid from Starkey Hearing Technologies has received an update that adds fall detection, heart rate measurement, a new assistant built on Google Assistant, and other new features. The abilities put Livio AI hearing aids nearly on par with smartwatches and activity trackers, bringing advanced features and functionality not available on competing hearing aid products.
Livio AI is, first and foremost, a hearing aid device. As we've previously explained, the inclusion of artificial intelligence has opened the door for functionality beyond what is available in traditional hearing aid products, including direct access to Amazon Alexa and activity tracking for use with Apple Health and Google Fit.
The most recent update revealed at CES 2019 has built upon that foundation, bringing a number of changes that put the hearing aids somewhere near the same abilities as a smartwatch or dedicated fitness tracking device. In addition to Alexa, tap control, and the ability to translate in 27 languages, Livio AI can now monitor the user's heart rate, engage in voice-to-text translation, and both detect and issue alerts about falls.
The fall detection feature is exactly what it sounds like: the ability to detect when the user falls and send an alert to pre-selected contacts. The company says that it has used "significant new inventions" that will avoid issuing false-positive alerts, making it a reliable detection system for elderly users and those with mobility problems.
In addition to the new tracking ability, Livio AI now features Thrive Virtual Assistant, which is integrated with Google Assistant to provide hands-free support for the user. With this, wearers can get answers to information they seek, such as what the day's weather will be.
The model works with the new mobile app, a product called Thrive Hearing Control, and the company now offers four compatible wireless accessories, among them being a remote, mini remote microphone, a TV, and the Remote Microphone+. Livio AI hearing aids are currently available in Canada and the United States.