Livescribe+ 'Preview Edition' now available for Android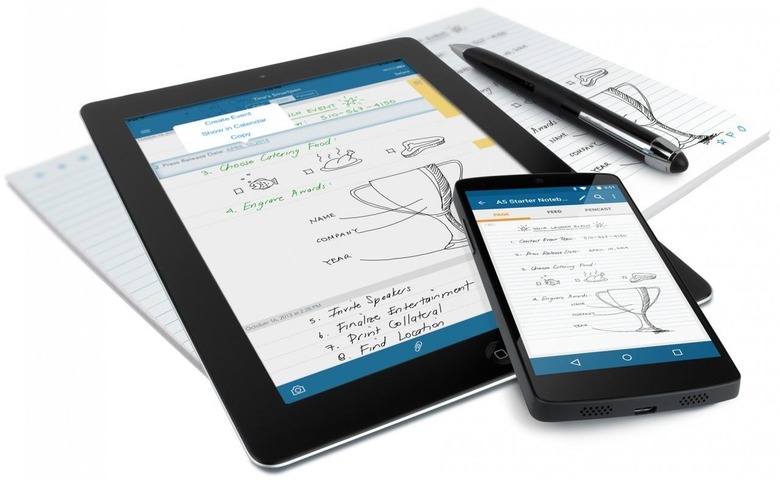 At CES this year, Livescribe was ready for us with their Livescribe 3. The company also had a (very beta) working model of their Android app, which will take full advantage of everything their new pen had to offer. Starting today, anyone can check that app out for themselves, as Livescribe is making their Livescribe+ app available via Google Play. Available for download, Livescribe is saddling the app with a 'Preview Edition' name, meaning it's still technically in beta form.
The 'Preview Edition' of Livescribe+ will have "most of the features expected in the full release". With a Livescribe 3 and Livescribe+, you can have your digital scribbling converted to readable text, share your notes via email, and send them to note taking apps like Evernote or OneNote.
Future updates to the app will add security features like a PIN code for your Livescribe 3, automate the sending of notes to a cloud service, and note tagging so you can add them to a collection.
If you're curious how the app stacks up, we caught up with Livescribe at CES, where they were able to show us the app (again, then in beta-beta form). Check out the video above; it should at least give you a better idea of what you're getting yourself into.
The app is available to users in the United States, Canada, Australia, New Zealand, and the United Arab Emirates. A worldwide release is expected soon.