Livescribe Echo smartpen 8GB Pro Edition stores up to 800 hours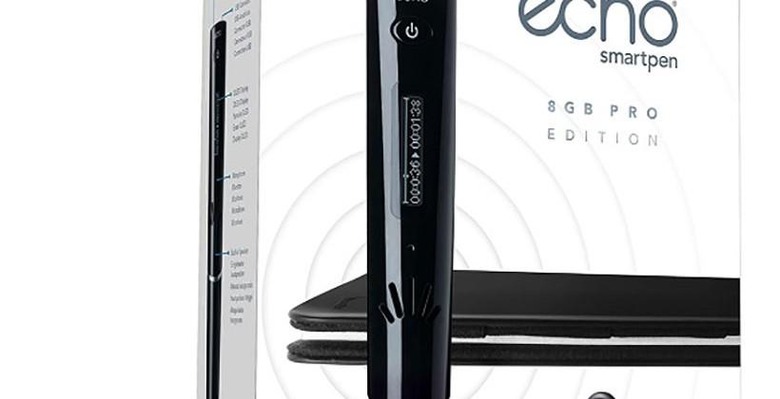 Livescribe smartpens have been around for a long time now and they all do the same thing, record your notes digitally and record audio synced with your notes. Livescribe pens are used widely by students and business pros who need to take lots of notes at meetings or seminars. Livescribe has unveiled its Echo Smartpen 8GB Pro Edition that is on sale now for $199.99.
The pen comes with a 2-year warranty on the pen and the warranty on the OLED screen is 3-years. With 8GB of internal storage, the Echo Pro edition pen can store up to 800 hours of pencasts or over 100,000 pages of notes.
Livescribe ships the pen with Echo Desktop software, a 100-page notebook, smartpen portfolio, a 3D recording headset, two ink cartridges, two smartpen caps, and a charging cable. The My Script for Livescribe software is included to turn handwritten notes into digital text.
The included Echo Desktop software makes it easier for users to manage notes and pencasts. The software is compatible with Windows 7 or higher PCs and OS X 10.8.5 or higher. Livescribe sells the pen online and in some college campus bookstores around the country. Some Livescribe pens gained Android support earlier this year, for more detail on the Android support check out our hands-on.
SOURCE: Livescribe