Livescribe and Dropbox bring handwritten notes to the cloud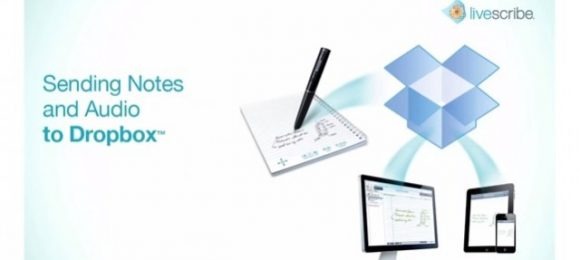 Livescribe has partnered with Dropbox to make its Echo smartpen even more productive for busy note-takers. The Echo smartpen will now be able to automatically sync its notes directly to a user's Dropbox account. And since about 46 percent of Livescribe users also use Dropbox, this is a perfect match for storing handwritten notes in the cloud to be conveniently and securely accessible from anywhere.
The Livescribe Echo smartpen can record a user's handwritten notes as well as audio—a combination the company calls a pencast. With Dropbox integration, it will automatically sync the notes and audio recordings directly to a folder in Dropbox. Simply use the enclosed software to sync the smartpen with your Dropbox account.
However, the Echo smartpen doesn't exactly sync notes and audio recordings on the fly. In order to sync your pencasts with Dropbox, you will have to dock your Echo with your PC as the smartpen itself doesn't support any WiFi capabilities.