#LiveFree Backpack sings to digital nomads with wireless charging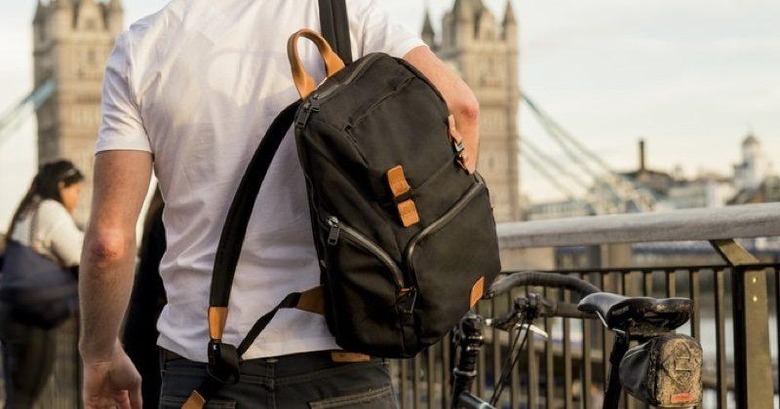 Mobile devices have changed not only our lifestyles but has even changed the nature of our work. Some are no longer tether to any desk, office, or even city while others have some amount of freedom to be out and about, as long as they check in from time to time. These road warriors and digital nomads have also created new needs as far as "office equipment" goes. The #LiveFree Backpack by Knomo tries to address as many of those by providing wireless charging, Bluetooth tracking, and tons of pockets for your devices, all in a bag that looks sleek enough for work.
The #LiveFree's more traditional design belies the technologies and features literally hidden beneath the surface. Perhaps the most interesting one for those who live and die by their smartphones is the wireless charging side pocket. Simply drop in your Qi-compatible phone and forget that you're even charging it. What about iPhones, you might ask. Knomo has a case for that, though, sadly, it doesn't yet support the "Plus" iPhone sizes.
There are other pockets, of course. There's a padded compartment for laptops up to 15.6 inches, with a smaller slip pocket for tablets and ebook readers. There's a compartment with straps for organizing your cables. An RFID-blocking pocket. And even a stowage for your water bottle.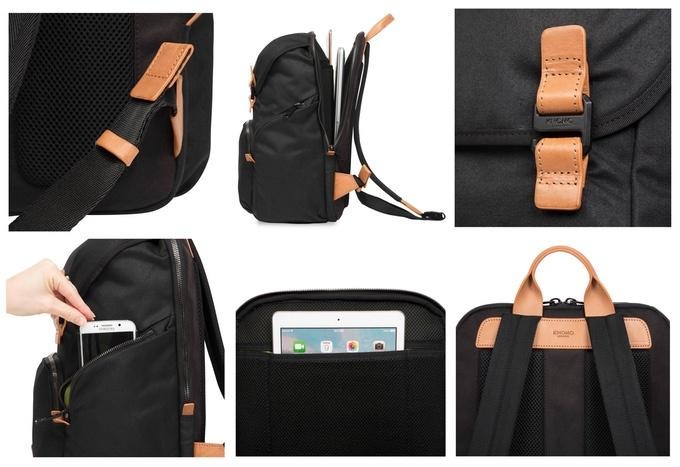 Knomo bills the #LiveFree Backpack as the ultimate 24/7 bag for work, travel, and play. It's the only bag you'll need, or so they say. But putting all your digital eggs in one basket can also be frightening, which is why the #LiveFree also includes a Bluetooth tracking disc made together with Chipolo. Like others of its kind, you can keep track of the last known location of the tracker, which should be in a hidden compartment in the backpack. Unlike other Bluetooth trackers, however, Chipolo's tracker can also ring very loudly to call your, or others', attention to a forgotten backpack.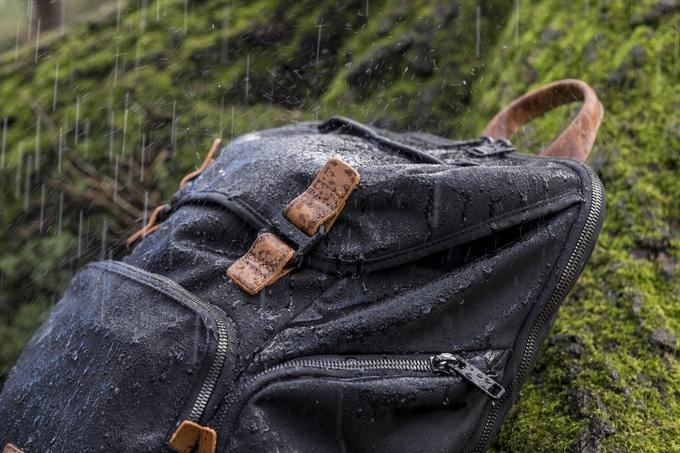 Despite the tech-oriented features, the #LiveFree Backpack looks sleek, unassuming, and conspicuous. It's cover is made from hard-wearing, water-repellant British fabric that protects your stuff while still looking good. If that has you interested, the #LiveFree Backpack is live on Kickstarter, blowing past its funding goal with plenty of time to spare.
VIA: Kickstarter