Listen to podcasts, see live TV listings in Google Search app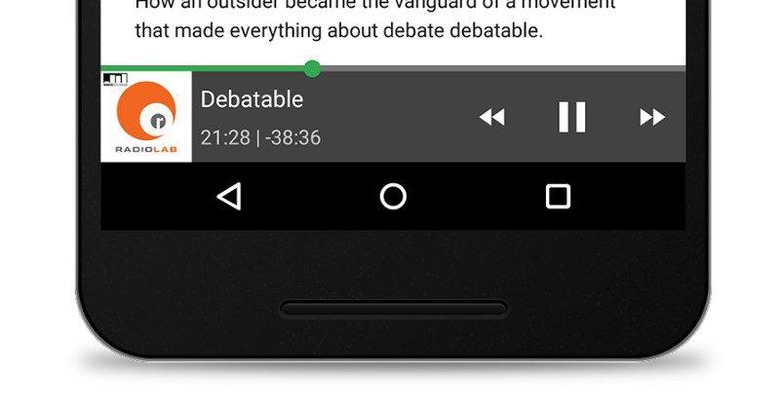 While in the midst of facing a massive antitrust lawsuit in Europe revolving around Android and search, Google is giving its Android Search app even more power. Somewhat ironically, these new features could give OEMs even more reason to stick to Google's apps, for the sake of their users, of course, giving more fodder to the EU's objections. With two new features, users won't even have to dive into web pages or open another app just to see when their favorite show is up or to listen to a podcast.
Just this week, Google rolled out the much expected and speculated podcast support for Google Play Music. But if you're not an avid podcast listener or just happen to listen to podcasts once in a while, why bother with a dedicated app at all? Now you wont' have to, as long you have the Google search app on Android, that is. Simply search for the podcast you follow and see the three most recent episodes, or dive into the whole recent casts. Best of all, you won't have to switch to a different app just to listen to them. The Google app transforms into a makeshift music player so you can listen to those episodes right then and there. It even works when you lock your screen, pretty much like a normal music app.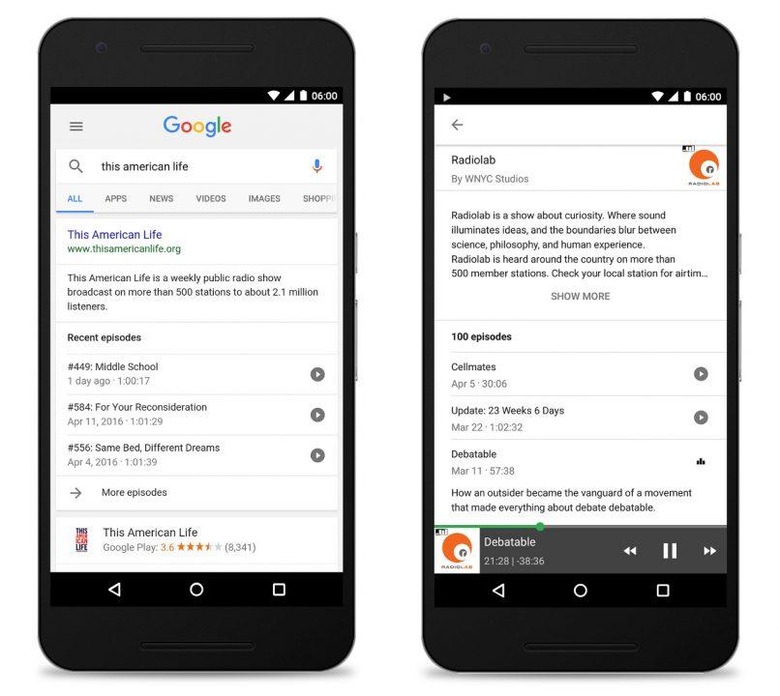 While you won't exactly be able to do that with live TV shows, the Google app at least helps remove a few steps from your quest to find your favorite show. Previously, search results would surface apps or websites where you can find those shows. The latest update, however, will also show what time the next episode will be airing and on which channel.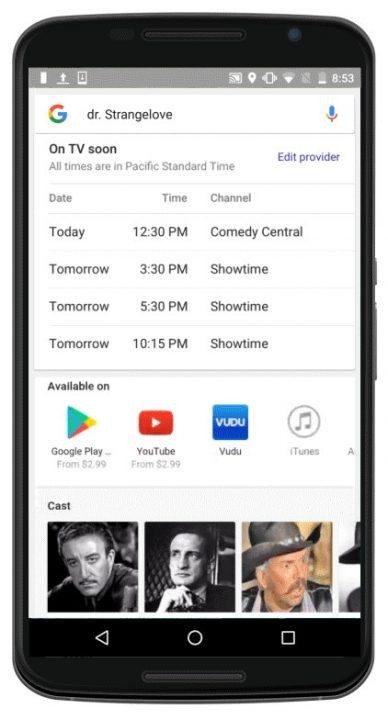 Google announced this feature in time for its talk at the National Association of Broadcasters Show. Amusingly, it was reported to have talked about how its mobile and web ad business offers more opportunities and revenues that traditional TV ads, which is probably going to ruffle the feathers of some of those in that crowd. That ad business, however, is now under scrutiny in Europe, where Google is facing antitrust charges over how it has unlawfully used Android in order to shove its ads onto mobile users' faces more than its rivals.