Liquid Image UDCM310 diving mask camera revealed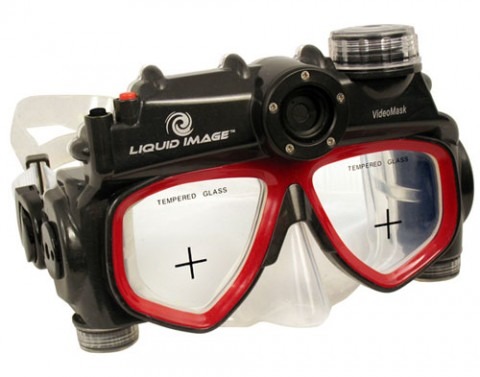 Liquid Image revealed their latest interesting gadget today in the UDCM310, which is a diving mask meant for underwater adventurers. Only this mask has something extra: a still and video camera built-in for your convenience.
This diving mask has a 5-megapixel camera that allows you to take still images and videos while underwater. You can get a resolution of up to 720 x 480 at 33-feet below! That's pretty impressive, if you ask me.
Other features include power and shutter buttons, a microSD memory card slot and 16MB of internal memory. The device is powered by two AAA batteries. It also has a USB 2.0 port. You can get the Liquid Image UDCM310 underwater diving mask now for about $180 in Japan.