Liquid Image Ego Mini 1080p HD WiFi action camera hands-on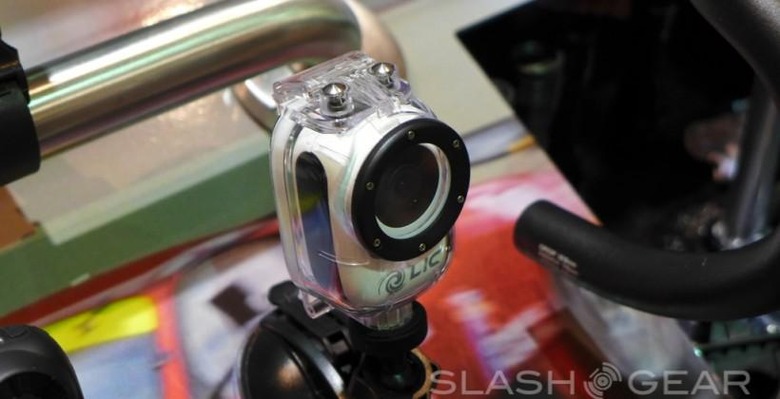 Today at CES 2013 the folks from Liquid Image, known for their popular 1080p HD camera options, have announced an all new HD sports camera. Their Ego Mini is one of the lightest, thinnest, and most versatile 1080p HD WiFi-enabled action-cameras available. For more details and a quick video rundown check it out after the break.
We've seen plenty of video camera options from Liquid Image, but the new Ego Mini is nearly half the size of the original LI Ego (link below), which is one of the smallest WiFi enabled full Hd cameras available today. There's many awesome choices like the GoPro, but none are small enough to go where the new Ego Mini can.
Coming in at just 1.6" long by 2.0 inches high and less than an inch thick, it truly is one of the smallest HD cams around. From mountainbike frames, Paintball guns, inside of helmet, chest mounts and more Liquid Image has every situation covered and we'll show a few of many in our video below. Check it out.
Being a WiFi enabled HD camera you can upload videos instantly, or even enjoy watching them in real time on your favorite smartphone or tablet. Shown off here today by Liquid Image was full HD streaming on Android with the Samsung Nexus 10 tablet as seen below. Their app doesn't as a remote control function for those hard to access cameras mounted under cars, or outside during those fast-paced activities. With more than 4 hours of continuous video capture you'll be enjoying HD video for hours. IT features a multi-colored LED for recording notification, micro-SD for expanded storage, and charges via mini-USB.
In addition to WiFi and HD video, the Ego Mini features a 12 megapixel camera as well as 60 fps 72op video capture. More details are coming soon so stay tuned.