Linpus Lite Tablet Edition Software Based on MeeGo Due by Fourth Quarter 2010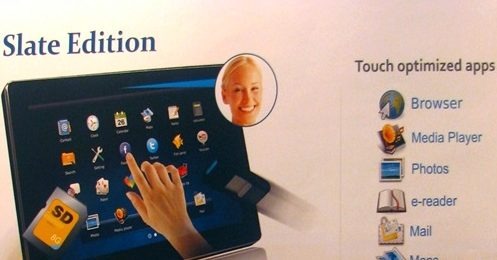 Linpus isn't a name that's mentioned a lot in homes, but the company has been around for quite awhile now. They made their presence known by developing the Operating System utilized by many early Acer manufactured netbooks, but it looks like they're ready to step into the tablet industry, and they're aiming for the stars. While only the netbook version of MeeGo has been released to the public so far, the tablet version is set to get released soon, and Linpus is looking to take advantage of it.
Linpus is planning on using MeeGo for their tablet device. They're going to create a User Interface that makes use of not only touch-based input methods, but also gestures. They've also confirmed that they will be creating applications within MeeGo, created solely for touchscreen devices, like an eReader app, maps, a mail app, a Browser, and a media player. They're even going to include a contact manager in there, too.
While Linpus is just focusing on the User Interface experience, considering their work with Acer in the past, there's a good chance that the company gets their touch-based UI seen by customers all over the world, if they can manage to snag a ride on a PC manufacturer for awhile. As for a release, Linpus says they are planning on shipping the Lite Tablet Edition some time in the fourth quarter of 2010.
[via Liliputing]