Linn wraps HiFi audio speakers in Harris Tweed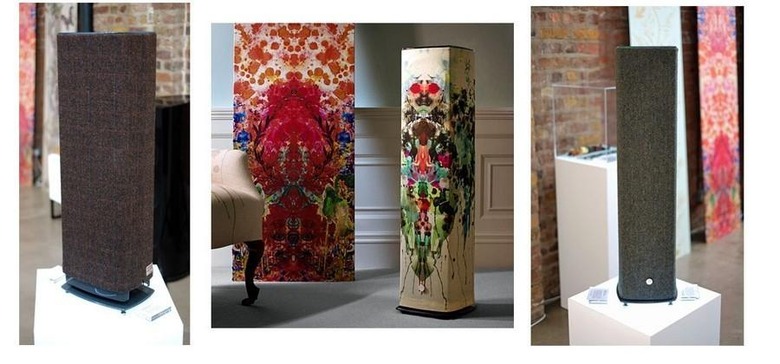 If you are the sort of music fan who loves to have a HiFi system in your room, but don't want it to look like a massive monolithic stereo system sitting there Linn's Series 5 systems may be just the ticket. These HiFi systems cram all the hardware required to make high quality sound and bass inside a speaker enclosure that is then wrapped with fancy Harris Tweed fabric.
Buyers can choose the fabric style they want to cover the speaker. Several models are available including the 530 system that includes a pair of 530 speakers that use Linn Isobarik bass system for big bass form slim speakers. The speakers work with the Akurate network music player to stream your favorite digital music.
The speakers house the amps and Exakt electronics designed to deliver performance expected form a HiFi system. The 520 system uses the same network music player, but deliver music via slightly smaller speakers.
The 530 speakers measure 232mm x 954mm x 325mm while the 520 speakers measure 224mm x 892mm x 218 mm. The Harris Tweed fabric is coming to the collection soon along with art prints form Timorous Beasties.
SOURCE: Linn