Linksys E4200 V2 router rocks mobile app control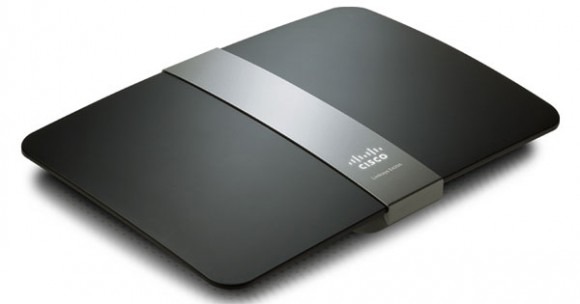 Linksys has a cool new router for your wireless home network that will make taking care of that network while you are away a snap thanks to special access capability that doesn't require you to be at a computer to change your settings. The router is called the E4200 v2, and the new version adds a few other tricks as well.
The router has a faster processor inside for speedier downloads from a USB connected storage device. It also has better access speeds to devices on the network using the 2.4GHz band with 450mbps access. The 5GHz band offers the same 450Mbps access. This means that streaming HD video around the network will be smoother and faster no matter the band you are on.

The new CPU is a 1.2GHz unit. One of the big new features is app access from a mobile device, including the iPhone, iPad, or iPod touch as well as Android devices using an app. The app is called Cisco Connect Express. You can log into the admin area of the router using the mobile app to change settings on the network when needed. The new router is available now for $199.99.