Lincoln Continental Coach Door Edition is limited to 80 units - with steep price tag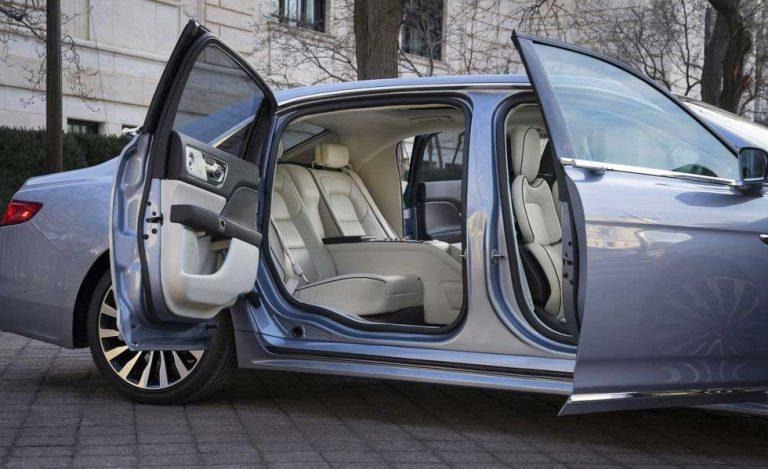 Lincoln has been teasing fans of its '60s era Continental cars with suicide doors with visions of a return of those rear-hinged doors. The teasing has stopped with Lincoln unveiling the new 2019 Lincoln Continental Coach Door Edition. The ride was built to coincide with the 80th anniversary of the Continental badge.
The car is a limited run with only 80 units being built, one for each year of Continental production. The only other ride that will get you suicide doors is a Rolls-Royce. Lincoln designed the doors to open 90-degrees, and the doors have a soft-close feature.
Lincoln teamed up with a company called Cabot Coach Builders to stretch the wheelbase of the Continental by six inches. The rear doors are longer and have the hinges in the rear. Structural reinforcements were added to keep the car meeting crashworthiness standards.
Lincoln figures the car will gain as much as 150 pounds compared to a standard Continental. The center seat in the rear bench is replaced with a big center console. That leaves two large chairs on each side. The center console has tray tables, a tablet holder, and other tidbits.
Interior options for buyers include beige Chalet or brown Thoroughbred colors. All Coach Door Editions start as fully loaded Black Label models with all-wheel drive and a 400hp twin-turbo 3.0L V6. Exact pricing is unannounced, but Lincoln has said above $100,000. Lincoln will produce an unnamed number of 2020 Continental Coach Door Edition cars.