Lincoln Aviator VisioBlade defrosts windows with heated wipers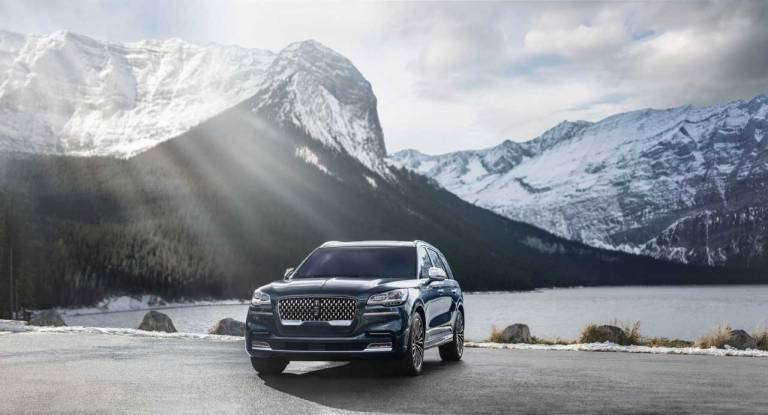 Lincoln is talking up its new VisioBlade wiper system that is available as an option on the 2020 Lincoln Aviator. The wiper system is meant to make it easier for the driver to clear the window of dirt and debris as well as keeping it free of ice. Anyone who has driven in a snowstorm or sleet knows that the ice can build up on the blades and keep them from contacting the window.
That means lots of smears and streaks that make it hard to see. The VisioBlade system has nozzles that squirt the cleaning fluid directly in front of the blades to use less fluid and make cleaning easier. Lincoln says that the blades require up to 50% less fluid than a normal wiper system. The blades also have heating elements that heat the blades to 86 degrees Fahrenheit.
By heating the blades, the system can defrost a windshield that is covered in ice and frost in four minutes compared to about 15 minutes for conventional defrosting methods. Anyone who has ever had to pull over in an ice storm to chip ice off the wiper blades knows how bad that can be.
Lincoln says that the VisioBlade system is part of the available Elements Package Plus and will help make winter driving more comfortable. The Lincoln Aviator is packed with tech. Lincoln notes that it also has an available Air Glide Suspension that replaces coil springs with air springs.
Aviator also has an available intelligent all-wheel-drive system that offers performance and capability in a variety of conditions. It has drive modes for improved handling, including Normal, Conserve, and Excite. It also has modes for slippery and deep conditions. In the deep conditions mode, the Aviator rises to the highest suspension position for better performance in deep snow.