Limited Edition PS4 Batman: Arkham Knight bundle unveiled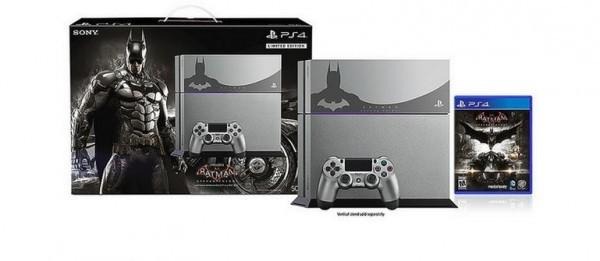 Sony has announced the new Limited Edition PlayStation 4 Batman: Arkham Knight bundle. With the bundle comes a Steel Grey PS4 console decked out with a partial silhouette of Batman and a subtle emblem reading out the name of the game. A controller with the same steel grey color is included with the bundle, as well as the expected game. That's not the only bundle Sony will be offering, however; it has a second similar one up its sleeve, only for a lower price point and with less flashy designs for those who find that option more preferable.
The first bundle, including the Steel Grey console with an Arkham Knight faceplate, will be priced at $449.99 USD when it arrives. The lesser bundle, however, will be priced at $399.99 USD, and will include a Jet Black DualShock 4 controller and PlayStation 4, as well as the Batman: Arkham Knight game.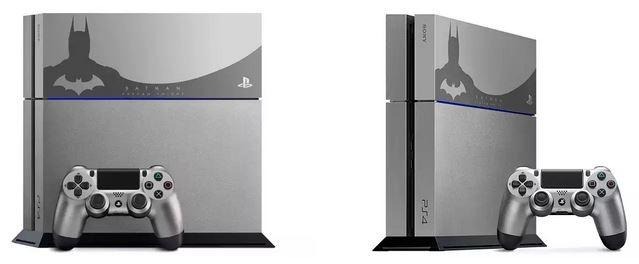 If you're interested in grabbing one of the bundles, both are available now for pre-order. Those with a PS4 who grab the game are being promised bonus content that'll be available to them before others, and included among this are skins for the Batmobile/Batman, and in-game missions.
Sony teases that it'll be revealing more information on "the special content" it has in store for gamers, but for now you're left with staring at the beautiful pictures (check out the gallery below), and with pre-ordering if you're so inclined.
SOURCE: PlayStation