Limited Edition Call of Duty: WWII PS4 bundle includes camo console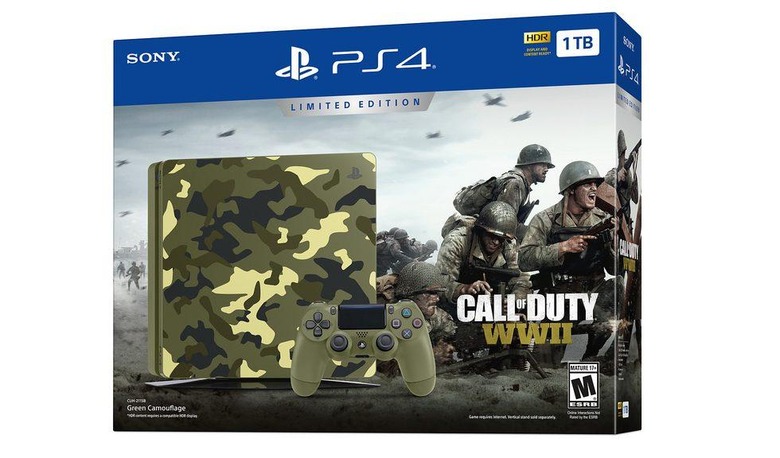 The release of this year's WWII-themed Call of Duty is quickly approaching, and Activision's deal with Sony over the FPS series means the release of another PlayStation 4 console bundle. This time around it's a limited edition variant of the PS4 that includes a copy of the game, and, well, let's just say it will appeal to fans who really like green camo.
Dubbed the Limited Edition Call of Duty: WWII PS4 Bundle, the package includes a physical copy of the standard edition of the game, along with a console adorned with a green camo color scheme. There's also a matching green DualShock 4 controller in the box.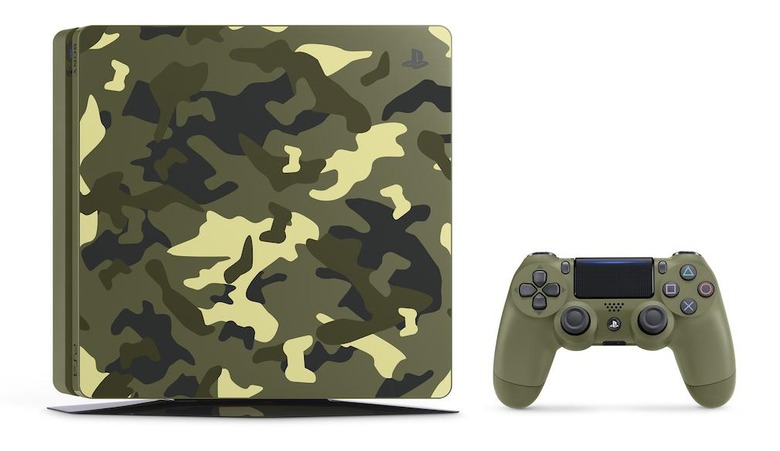 The PS4 itself is the newer slim model, and it features a 1TB hard drive inside. The bundle will be priced at $300 in the US and released alongside WWII on November 3rd, however pre-orders for the console will be available soon.
Call of Duty: WWII just recently saw its open beta on consoles, where it was well received by fans of the series. Similar to last year's Infinite Warfare, Sony's deal with Activision means that all of Call of Duty's post-release DLC maps will be available on PS4 30 days before they come to other platforms.
SOURCE PlayStation Blog