Lightning Returns: Final Fantasy XIII announced by Square Enix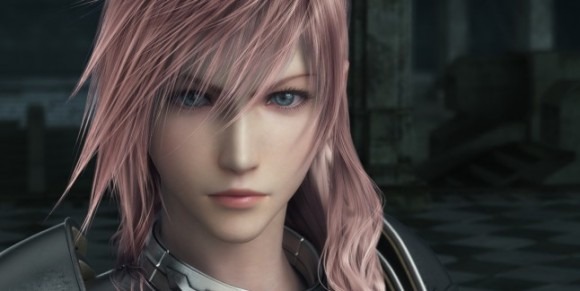 Square Enix isn't quite finished with the Final Fantasy XIII series yet, as the publisher has announced another yet another installment. Lightning Returns: Final Fantasy XIII is its name, and if focuses on – surpise! – Lightning, who has been a major character throughout the first two Final Fantasy XIII titles. This appears to be Lightning's last game, as director Motomu Toriyama says that Lightning will face her final battle in this title.
Additionally, Andriasang reports that Lightning Returns: Final Fantasy XIII will be a "world-driven" title, which apparently means that there will be some sort of social aspect to the game. We're not entirely sure that will go over so well with fans, but we honestly don't know much about the feature, so it's difficult to say whether or not players will like it. The battle system also appears to be undergoing a change with this installment, as Square Enix says that the action will be more focused on button responses. It sounds like Lightning Returns will be geared more toward the action genre than previous games, but the publisher was hesitant to mention the word "action" during its presentation.
The game was revealed at the Square Enix's Final Fantasy Gallery in Japan, where we were told that players will have many different options when it comes to customizing Lightning. Obviously, there will be different weapons for her to use – some of which can get pretty massive – and there will be a number of different outfits to dress her in. There will be a wide range of costumes to pick from, as the Andriasang live blog says there will be "a lot more" than 10 or 20.
The game is set in a place called Navus Partus, and part of Square Enix's presentation focused on Lexerion, the largest city in the region. We've been seeing Lightning's power grow throughout the first two Final Fantasy XIII games, and Toriyama says that she will be even stronger this time around. This game will be available on consoles – not mobile or social platforms like rumors have claimed – though at the moment we're not entirely sure which consoles it will appear on. Given that the first two Final Fantasy XIII titles were on both Xbox 360 and PS3, it seems like a safe bet that those are the platforms for Lightning Returns, but in the world of video games, you never know until it's been confirmed. We should be getting more information on Lightning Returns soon, so keep it tuned to SlashGear for more details!