License+ from Automatic could actually make teens better drivers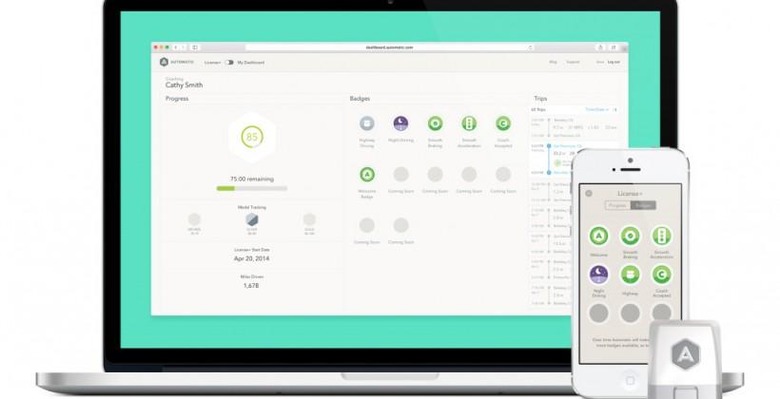 If you're a parent of a teen, driving can be a scary proposition. Not only is your child operating a massive machine capable of high velocity, but they're inexperienced. You can teach them all you like, but sometimes it's helpful to have some actual data to back up your passenger seat cringing. with an update to Automatic called License+, you can get that info. You also get a little peace of mind that your teen is driving safely even when you're not there.
With License+, your teen's driving education won't end when they get they get that sweet, sweet license. A 100-hour driving course lets teens track their progress with the help of a "trusted coach". Teens and their coach can review the feedback the app gives them during the course, and work on skills for better driving through License+.
License+ also lets teens earn badges for things like 50 miles without hard braking, or night driving. It lets parents keep an eye on teens when they're not in the car with them, and supports earning more freedom as you become a better driver.
It also supports open communication during education. Automatic's License+ can help you both educate, correct, and teach your teen driver, as well as let them see where they went wrong. It also lets them offer up their own suggestions for improving on their driving.
The Automatic app with License+ is free, but requires the Automatic OBD plug-in. For $99, though, it's not a bad investment on making your teen a better driver.
Source: Automatic