Librem 13 Laptop Focuses On Privacy With PureOS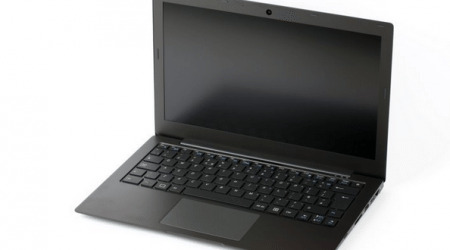 Purism found success with its Librem 15 laptop last year, a machine hawked at those concerned with privacy more so than a brand name or a popular OS; it runs an operating system based on Linux called PureOS, which is both free and open source. The laptop has been rehashed as a smaller version which is called the Librem 13. As with the bigger version, Purism is seeking funding for the new version via crowdfunding. So far it has hit nearly a fifth of its goal.
The Librem 15 laptop measured in at 15-inches, and so as you'd expect the Librem 13 has a 13-inch display. It runs the same PureOS as the first version, and it will offer an Intel Core i5 alongside 4GB of RAM and a 500GB hard drive. More memory and storage options are available, however.
The processor is said to be designed to run an unsigned BIOS code for extra security. Other features include a 720p resolution webcam, Intel Iris graphics, a 48Wh battery, a trio of USB 3.0 ports, and WiFi. Given the machine's privacy-centric purpose, it comes with a bunch of security features and even has an optional hardware kill switch.
Backing the device on Crowd Supply serves as a pre-order of sorts, with different options being available. There's one with the above configuration that is priced at $1,449 USD, though the price goes up with different hardware configurations and different production batches.
SOURCE: Maximum PC