Libratone ONE Click and TOO portable speakers are easy to carry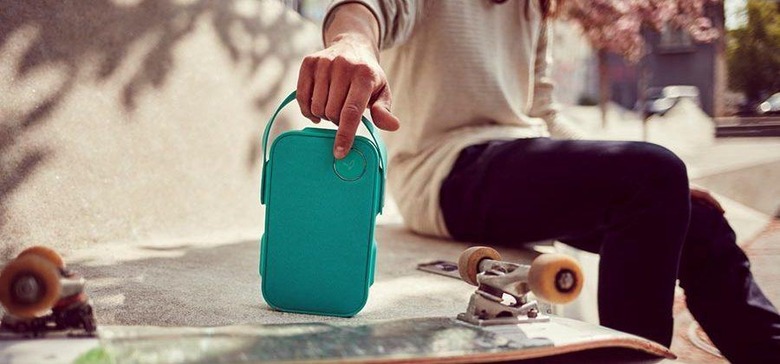 Libratone has taken the wraps off a pair of new speakers, the ONE Click and TOO. Both speakers are portable and wireless, and each one is small but in its own way. The ONE Click is said to be about the size of a paperback book with a shape to match, while the TOO speaker is more like "an overstuffed hot dog," says Libratone. Both speakers boast 360-degree sound, as well, being able to project audio in every direction around it for a full and robust presence.
The Libratone ONE Click, featured above, measures in at 8.1 x 4.7 x 1.6-inches and it weighs a decent 2lbs, making it portable but not exactly diminutive in size. This model gets its name from the integrated grommets and handle. Users can clip the speaker to a belt, for example, using these grommets, or can tuck the speaker away in their backpack. Joining the handle is a rubber number and water-resistant mesh.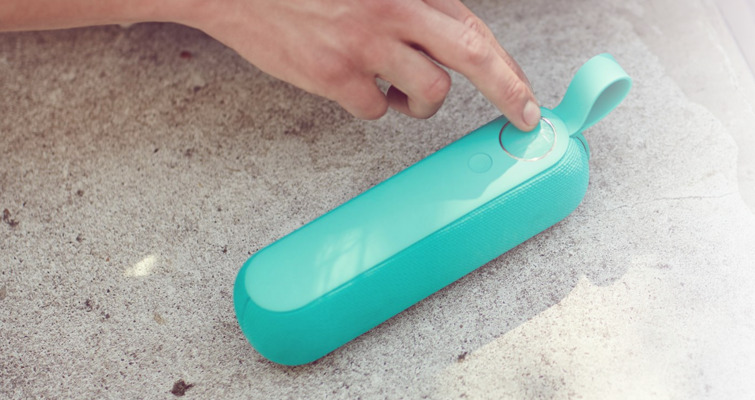 The speaker is offered with an optional long strap for wearing it over your shoulder like a bag (available in August), as well as a U-shaped lock for hanging it from a sturdy object like bike handles or railing and a short handle for carrying.
Joining the ONE Click is Libratone's new TOO, a portable wireless speaker that measures 8.3 x 2.6 x 2.3-inches and weighs a lighter 1.3lbs. This particular speaker is more suitable for stuffing into a baggy pocket or a bag. Both speakers feature Bluetooth 4.1 and +1 technology, a touch interface, and a 12-hour battery life.
You can get your hands on the ONE Click speaker now for $199 USD, while the TOO speaker won't be available until next month for $149 USD.