Lian Li unveils PC-Q09 and PC-Q09F hideaway PC cases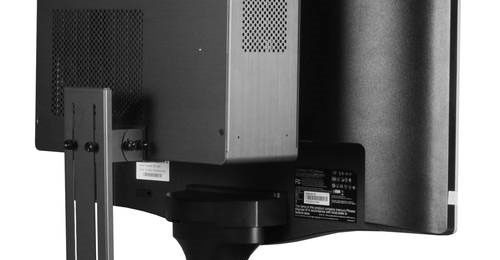 Lian Li makes some very cool computer cases for all sorts of uses. A couple of its new PC cases have been unveiled called the PC-Q09 and the PC-Q09F. These cases have a mounting kit that is optional that will allow the user to hide the case behind their monitor. Typically, only tiny computers can be hidden behind the screen on your desk.
The PC-Q09 is a smaller chassis measuring in at 256 x 110 x 200mm and weighing 1.4kg. The little case has a slim CD-ROM optical drive and a standard 2.5-inch HDD slot along with a standard 110W mini-ITX PSU with an external power brick allowing the chassis to be thinner and lighter with less heat output inside the chassis.
The chassis is covered in 1.5mm thick aluminum. The little case uses passive cooling with top and side vent holes and an 80mm fan can be put on the side of the chassis. Other features include a pair of USB 3.0 ports and more on the front cover. The PC-Q09F is 265 x 124 x 200mm and weighs 2.1kg. The extra size and weight of the case the due to the integrated 150W Flex ATX PSU.