LG's 84-inch 4K TV on sale in Korea from August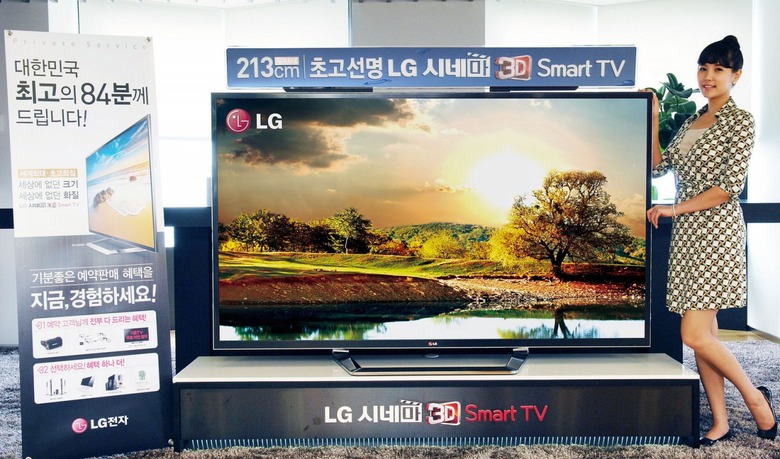 If you're not content with 1080p on your big screen TV, then fear not: manufacturers are starting to roll out their 4K TVs, though you'll have to pay a small fortune to get your hands on one. LG will be selling its new 84-inch 3840x2160 TV in South Korea towards the end of August, and is currently taking pre-orders. The company will be showing off the television in stores across the country, but quantities of the set will be limited.
There will only be 84 of the TVs available to buy, though at ₩25 million (~$21,925) there probably won't be many customers seeking them out. LG will be throwing in some extra goodies too, including a 2.2 speaker system, some 3D glasses, and a 3D camcorder valued at around ₩300,000 (~$263). LG will even hook the TV up for you for free: we should certainly hope so considering the gigantic size and price.
South Korea may be seeing the TV first, but LG is planning on bringing the set to other destinations around the world, including the United States, Europe, and Latin America. The company says it should arrive sometime in the second half of the year, so that should give you some time to figure out how to get your hands on some 4K content and save up the necessary money.