LG WK9 ThinQ Smart Display pre-order now available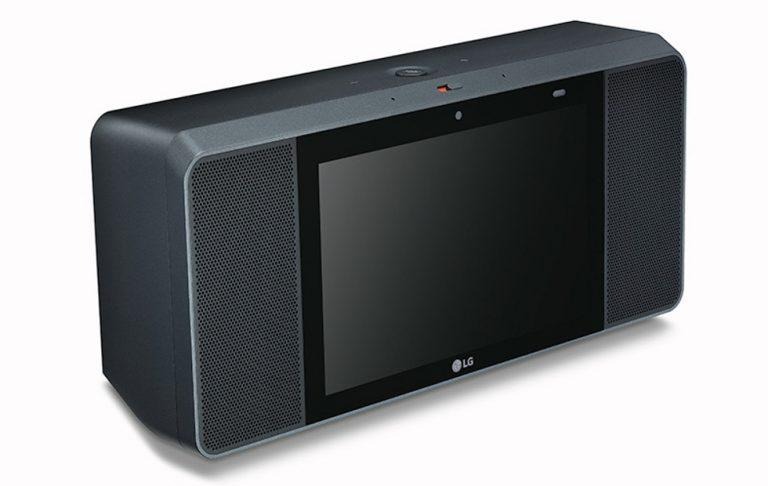 With smart speakers becoming the next major arena, the pressure to innovate and differentiate is even higher. Amazon has been churning out new types of devices ranging from the odd to the nonsensical to the useful. That last part probably comes in the form of the new "smart speaker with touchscreen" category that Google and its partners have also jumped on. The first batch of such "smart displays" might be nearing launch, with the LG WK9 ThinQ leading the pack with a pre-order but no shipping date as of yet.
CES was rather low-key this year, with few memorable new devices. Somewhat unexpected, however, was Google's push for a new market category, one that paired smart speakers with tablets. In other words, Google-powered Amazon Echo Shows. Three were announced in Las Vegas coming from Lenovo, JBL, and LG. And it seems like LG will have the lead in terms of launch dates at least.
The LG WK9 comes in a stereotypical stereo speaker box form, no pun intended, with the two speakers flanking a touch screen display. It's almost like a miniature TV with over-sized speakers at the sides. Of course, the center of attraction is what cannot be seen: Google Assistant. Then again, you can see its output from 8-inch screen.
The B&H Photo Video pre-order page doesn't offer much in terms of details or images. It does at least give the $269.99 price tag though leaves out the shipping date. If Lenovo's pricing doesn't change, which is $199 for the 8-inch Smart Display and $249 for the larger 10.1-inch, then the LG WK9 is easily the more expensive product. That is, until we hear from JBL and Sony.