LG whips out new DM50D personal 3D TV with passive 3D glasses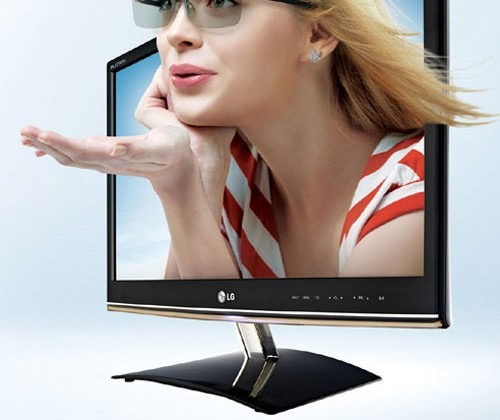 LG has unveiled a new 3D TV and monitor that is sized to fit into just about any room and on your desk. The monitor is called the DM50D and it has many of the same features of the higher end Cinema 3D TVs from LG. The screen promises to be flicker free and have a bright picture. Perhaps most importantly it uses what appear to be passive 3D glasses rather than the expensive active style. The official press release on the display is one of the worst in recent memory and offers virtually no detail on the screen.
It doesn't offer the screen size or any hard specs on the device other than it can support 1080p full HD resolution. A specific number on brightness isn't offered, but the device has "double the brightness" of your average 3D screen. TUV and Intertek are UK firms and have certified the screen as flicker free. No flicker means the display is easier on the eyes.
The passive glasses are also offered in a clip-on style for people that wear prescription glasses. The display has an integrated DTV tuner and supports MPEG4, DVBC, DVBT, and other digital TV broadcasts. The DM50D has HDMI input and can play video directly from flash drives. The screen will ship in early July in Europe and will come to other markets around the globe at an undisclosed price.