LG Watch Urbane 2nd Ed launches worldwide, on Verizon too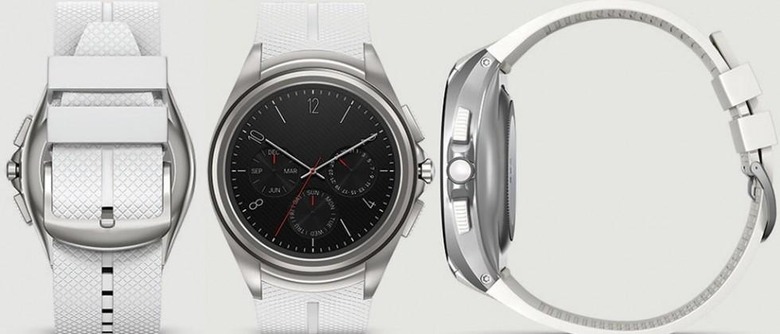 Hot on the heels of Google announcing official support for independent cellular connectivity on Android Wear, LG has also announced the start of the global rollout of the LG Watch Urbane 2nd Edition, the first Android Wear smartwatch to boast of that very same feature. And while LG only has a vague "starting this month" schedule, at lesat for the US and South Korea, Verizon has more specific dates. Interested buyers can pre-order the smartwatch starting November 12 while general availability starts on November 19.
Although not the first standalone LG smartwatch, the LG Watch Urbane 2nd Edition has the distinction of being the first standalone Android Wear smartwatch. This means that even if you don't have your smartphone with you or lose Bluetooth or Wi-Fi connection, the smartwatch will still function properly and even lets you use the phone or send messages.
In addition to that distinctive feature, the Watch Urbane 2 is a work of art, pretty much like its predecessors. The circular watch has three physical buttons on one side, another thing not found in other Android Wear smartwatches. It has a 1.38-inch screen with a 480x480 pixel resolution. The 570 mAh battery is advertised to last 1.5 to up to 2 days on a single charge.
Part of the magic of a standalone smartwatch depends on the carrier supporting the feature. We've heard from AT&T before with its new NumberSync feature and now we're hearing from Verizon as well. With Verizon Messages, text messages you send from the smartwatch will use your smartphone's number. Messages will also be synced between devices even if they are far apart. In the future, the same convenience will carry over for phone calls.
The LG Watch Urbane 2nd Edition's price tag will vary by market but on Verizon, it will go for $499.99 or $449.99 with a two-year contract. Pre-orders from the carrier start November 12 while shipping starts November 19. Elsewhere, the smartwatch will launch first in the UK and Korea, followed by Europe, Asia, and CIS in the coming months.