LG V40 reportedly goes off the deep end with five cameras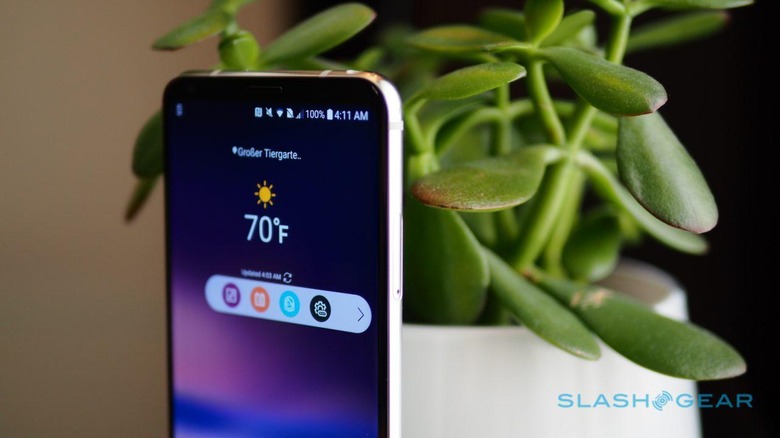 LG might have some big plans for the V40, as least as far as the phone's cameras are concerned. The V40 is likely still a while out from release, but a new report today is shedding a lot of light on the device. Specifically, the report claims that the V40 will be outfitted with a whopping five cameras.
The report comes from Android Police, which spoke to a source "familiar with the company's plans" for the V40. That source claims the LG V40 will have two cameras on the front and three around back. At least one of the cameras on the front will do the heavy lifting with the V40's face unlock capabilities, though Android Police notes that the phone could use both front-facing cameras to create a 3D map of your face, thereby making that functionality more accurate.
Around the back, the capabilities of the three cameras are a bit of a mystery. It's assumed that one lens will be a standard wide lens and the second will be LG's own ultrawide lens, but the properties of the third are up in the air. One thing is for sure: it isn't often we see a phone with three rear-facing cameras, much less five cameras in all, so the V40 could very well be a big release in that regard.
The report from Android Police also gives us a hint of what else to expect from the phone. We hear that the V40 will have a notched display, though you'll be able to hide the notch just like you can with the recently-released G7. The phone will use a Snapdragon 845 – no surprises there – along with the Quad DAC that has graced many of LG's releases for a few years now.
Aside from that (and mention of a dedicated Google Assistant button), there's still plenty more to learn about the V40. Give the G7's relatively recent launch, it might be a while before we get official confirmation of the V40, but we'll keep an ear to the ground for more all the same.