LG V30 UX 6.0+ has always on face detection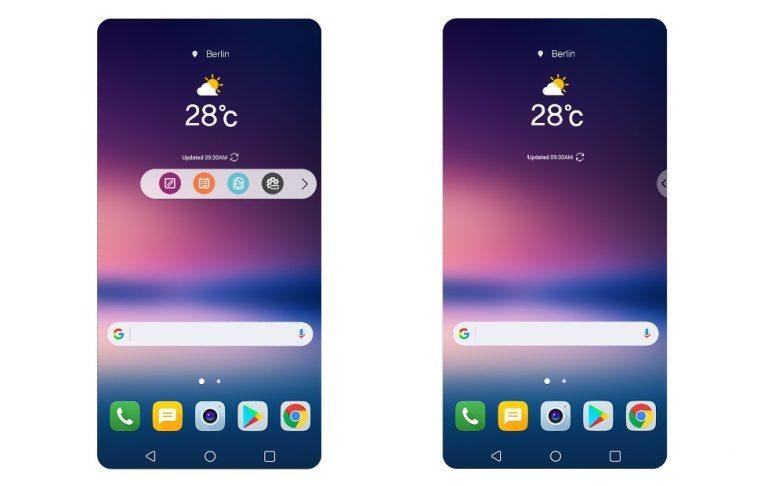 As expected, LG is pretty much confirming almost every leak about the LG V30 a mere two weeks before its announcement. After revealing details about its OLED FullVision display and its f/1.6 Crystal Clear Glass camera, LG is now spilling the beans on the software that will run on the V30. Just as it called the custom skin on the LG G6 the "UX 5.0+", it is now christening the LG V30's version as "UX 6.0+". And like leaked before, it replaces the V series' former Second Screen with a Floating Bar. But perhaps more curious is the revelation of a face unlock feature that will always work without having to press a button.
So, the Second Screen is gone, which isn't exactly much of a surprise. Whether it will be missed is the question. An even bigger question, however, is whether its replacement will actually be better accepted. While the Floating Bar does stay out of your way most of the time, it requires having a small pull tab always visible at the edge of the screen. Less obnoxious than a floating circle, definitely, but still an obstruction.
As predicted, the V30 will have an always on display, courtesy of its OLED properties. In addition to the clock and icon shortcuts, the AOD can also show quick tools, a clock, or a photo. The latter two might not be that advisable since the benefits of having an always on display using an OLED screen really only works with black and white content. Ironically, it doesn't seem like the Floating Bar will be accessible from the lock screen at all.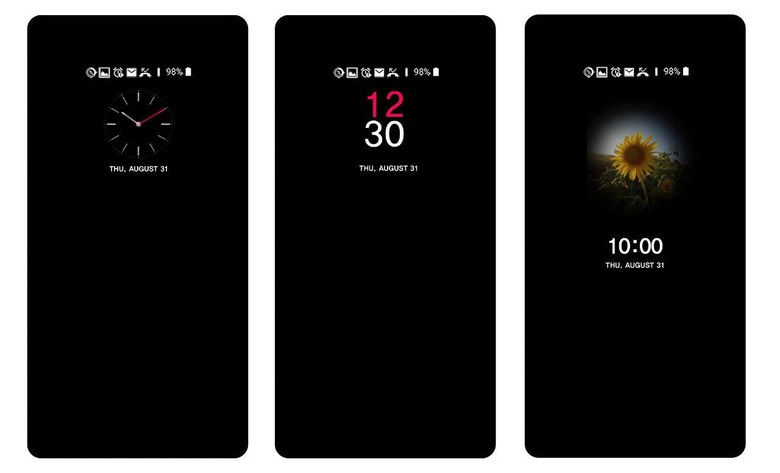 As for that lock screen, UX 6.0+ introduces two new ways to unlock the V30. Like what seems to be the trend these days, LG is implementing facial recognition features using the V30's front camera. What's interesting about it is that LG says the authentication will be instant, with no need to press the power button first to trigger the unlock screen. That would imply that the sensor is also always on or that the V30 will be performing some guesswork, based on motion and light sensors, to detect if the user is looking at the camera to unlock it. Another "no need to press power button" unlocking feature is by voice, but only using a pre-generated word with 3 to 5 syllables.
LG has also partnered with photography site Graphy to add camera presets to the LG V30's camera app. In addition to those already installed on the app, V30 users will supposedly be able to download a photo from Graphy, extract metadata from it, and copy the settings to the camera app automatically.
SOURCE: LG