LG V30 prototype leak shows us what's coming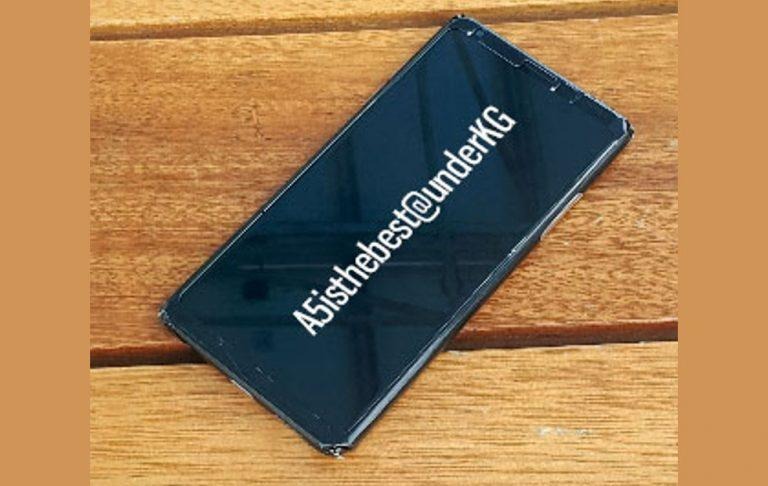 If the Galaxy S8 and, soon, the Galaxy Note 8 love to flaunt their curves, the LG G6 and the upcoming LG V30 might be more remembered for their mostly straight lines. That seems to be impression you might get from this latest non-rendered peek at LG's next flagship, which shows barely any curves save for on its four corners. It also doesn't show the once distinguishable second screen, reinforcing the expectation that there will be none in the next V phone.
It's actually hard to see the parts of the V30 that LG is most proud. There is, of course, the Full Vision 18:9 ratio screen that you can see a hint of here. But it's not clear whether it has those curved edges that LG is now ironically supporting after it insisted that the design was anything but ergonomic.
Regardless of why it would do it, it's more important that LG is actually able to do it in the first place. That's because it has already announced that it will be switching not just to OLED but specifically to P-OLED, which allows it to bend the screen just a bit. The switch to energy-saving (P-)OLED also potentially means the LG V30 can adopt an always on screen that could make its Second Screen half useless.
The prototype doesn't show the back side, so we also can't get a glimpse of the new cameras. It will supposedly have a very rare f/1.6 aperture for its main camera. LG has so far been coy about the specs for the wide-angle second camera.
Other than those special features, the LG V30 is practically what the LG G6 could have been had LG chosen to delay its launch. Not that launching months ahead of the Samsung Galaxy S8 did it any good. This time, LG is reportedly launching on the exact same date as the Galaxy Note 8, speculated to be September 15.
VIA: UnderKG