LG V30 Korean price confirmed, but there's hope for the US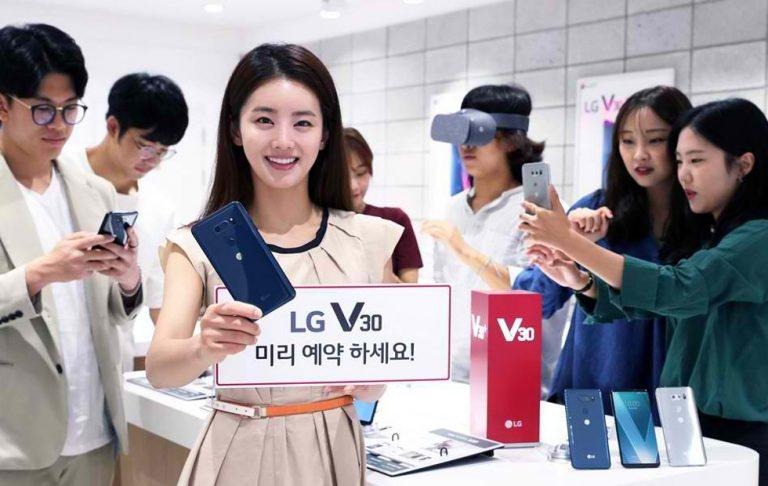 Marketing suicide? Perhaps marketing genius. Just hours after Apple took the veil off the iPhone X, LG releases availability details of the LG V30 in Korea. It is already tons lower than either the iPhone X or the Galaxy Note 8. But perhaps most important for interested US buyers, the Korean price actually brings hope that the LG V30 will be even more affordable when it does launch stateside.
The LG V30 with 64 GB of storage will retail at a full price of 949,300 KRW. The model with 128 GB of memory will go for 998,800 KRW. In comparison, the Galaxy Note 8 starts at around 1,090,000 KRW. Those figures roughly translate to $840, $890, and $970, respectively.
The situation isn't as simple as that when it comes to US pricing, however. Due to economics, LG's prices in Korea are often 10 to 15% more than their US counterparts. The gap is narrowing, but not enough to adversely affect the LG V30. In other words, the LG V30 might still get that sweet $750 price leaked before.
And that's just the full retail price. Carrier subsidies and launch discounts abound, so you will most likely be able to get it at an even lower price, or at least with freebies. Suffice to say, with the Xiaomi Mi Mix 2 unavailable in the US, the LG V30 is going to be the most affordable bezel-less phone you'll be able to get your hands on.
Of course, the V30 is more than just about the screen. It combines the latest and greatest hardware with light yet powerful software. Its improved audio capabilities, both in recording and in output, paired with its tried and true photography prowess, makes the LG V30 the most portable multimedia studio you can get under $840.